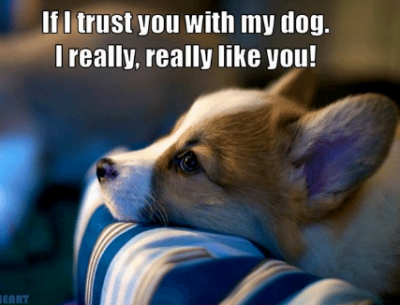 ​

Read what clients and their pets have to say about Emilie!
Judy Lynch​

Furmom to Missy, Malcolm & Trouble
 ​​​​

This is my favorite pet sitter. Others have been a big disappointment. Emilie takes such good care of my pets and they love her. Very pleased. She cares so much for each pet. Will certainly use her again.. ​​
​​
​​
​​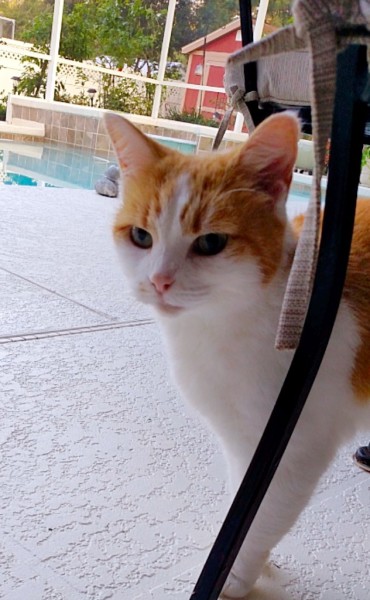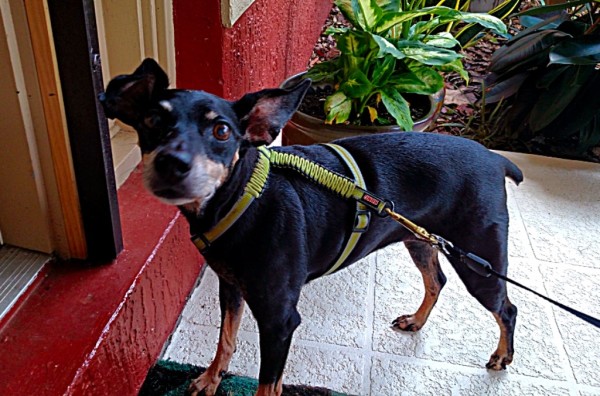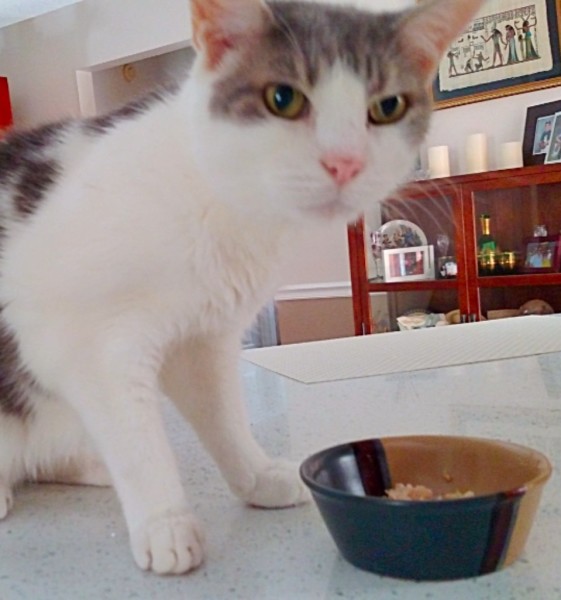 Kathy Cremeans 

Furmom to Midas, Misha & Mia
​​
We attended our nieces wedding... it was a full 3 day trip. We were so happy to find Emilie. She truly is an animal lover! The pictures and notes that she sent were awesome and kept us laughing the entire time we were away! Never had to worry and that isn't like me!! Both of my dogs enjoyed their time with her immensely! We already have another date set for Emilie to watch them again! You are amazing and I am soooo thankful to have found you!! Best experience!! No worries!! ​​​​​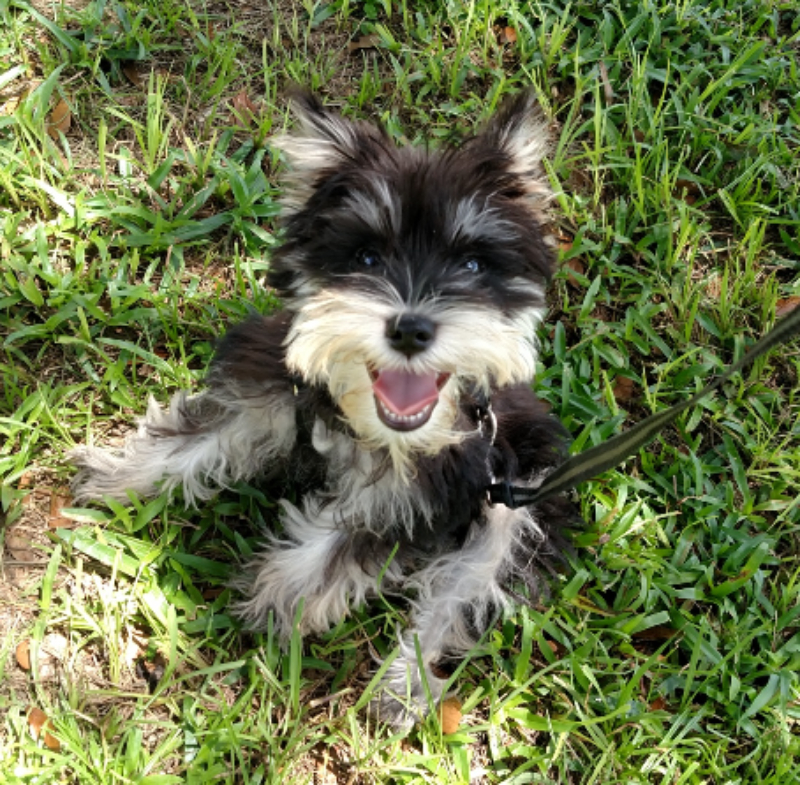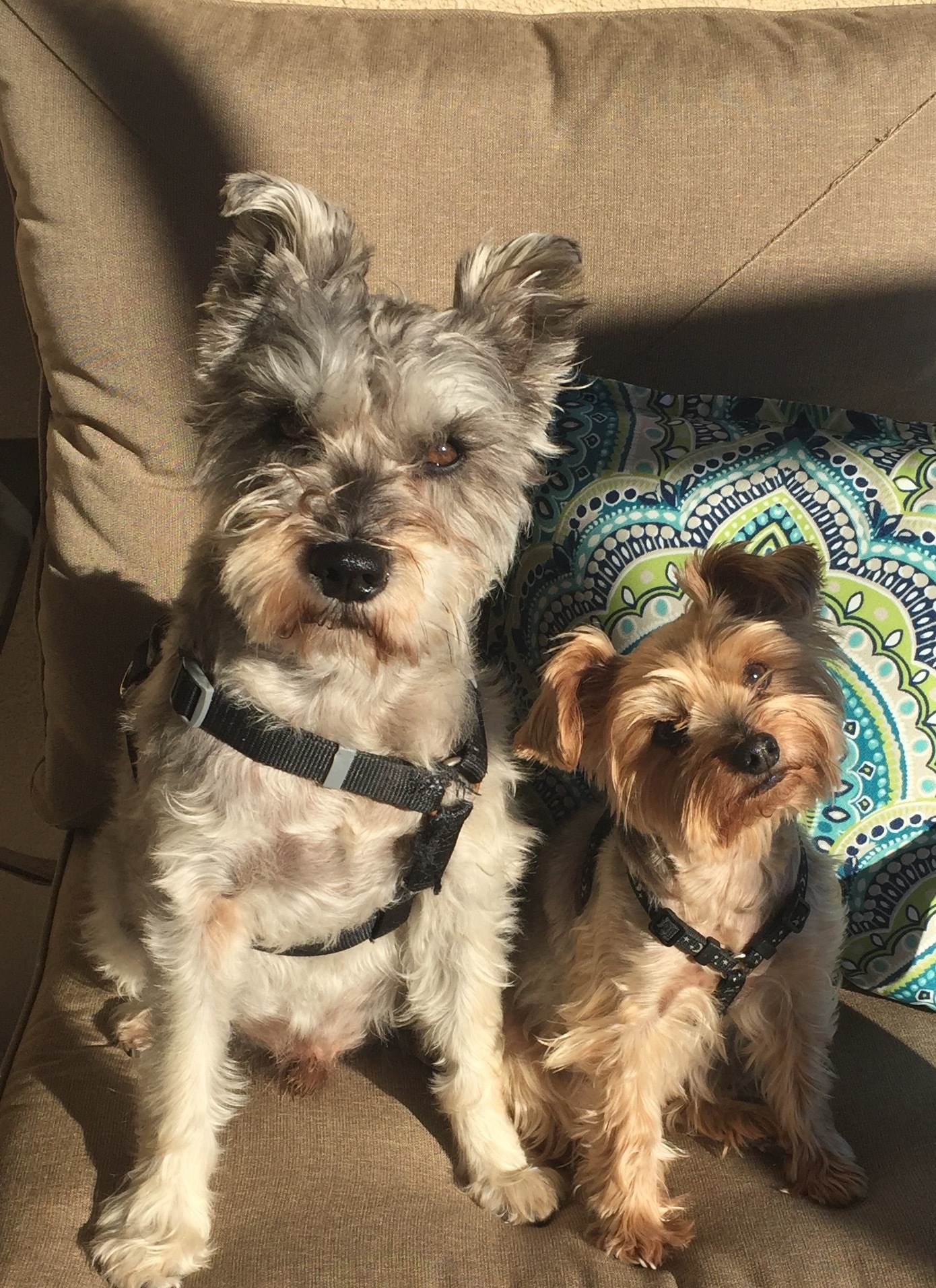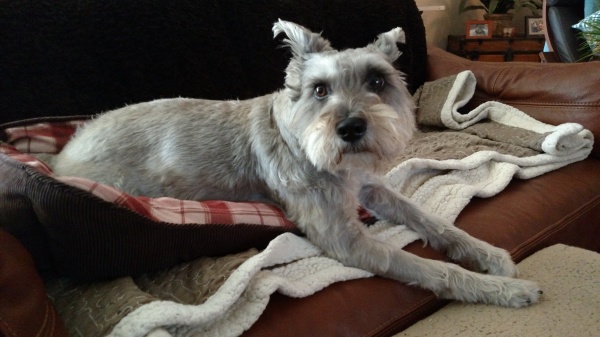 Emilie provided prompt and professional service with a smile from the first phone call, to personally meeting us and our dog prior to dates of our travel. She was flexible and accomodated a few changes along the way as well as provided service one additional day since our flights were cancelled on our way home. We did not worry one bit...she sent a picture with a sweet message to let us know all was well. We are already booking additional dates because once she provides service to others...we feel confident they will rebook with her also. We hope to be long term customers so our sweet dog can continue to get the best care and TLC while we are away. We only have high praise...this is a new business to her and she is quite passionate about providing the VERY best service...and she did! Thanks Emilie!! ​​​​​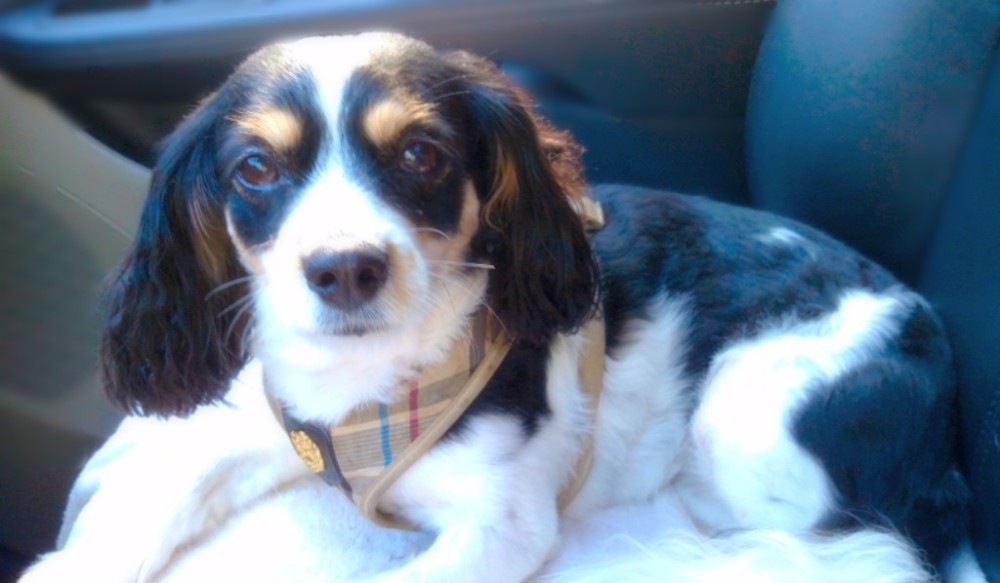 Kelly Devine

  Furmom to Marley & Po


I left home knowing my pets were in the best care with Emilie. Emilie has a way with pets that even brought my shy Marley out of her shell. She even managed to get a kiss. I no longer have to worry about my babies when we go out of town. I highly recommend Emilie for all of your pet sitting needs. ​
​​​​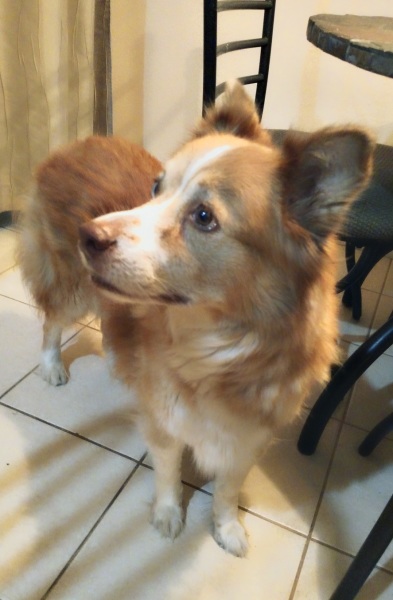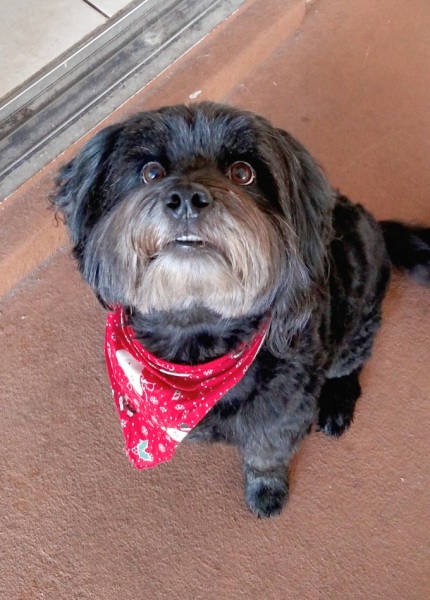 The feeling of knowing that our puppy is in good hands, not lonely and well cared for, makes us very happy. Honestly, what Emilie and her business brings to our family is priceless! My family and I were blessed with an Australian Shepherd we named Zayda. She is 10 weeks old and was the missing puzzle piece to our family. My husband and I work long hours. One day during my lunch hour, in the pouring rain, I was racing home to spend time with Zayda, that's when I seen the sign and called "It's the Leash I can Do!" Now, Emilie from Its the Leash I Can Do, comes to our home, during the week, to visit Zayda while we work. She walks, feeds, plays and practices many commands with her. Since she is 10 weeks old, right now she is learning "come", "sit" and how to play fetch. After speaking with Emilie on the phone, I could tell the person I was speaking to was genuine. When I met Emilie, she immediately felt like family to me. Emilie has a true love and passion for animals and it shows the instant she meets your pet! Emilie's heart goes into her work, and you will see it when you meet her. I gained a great friend in Emilie.


​
​​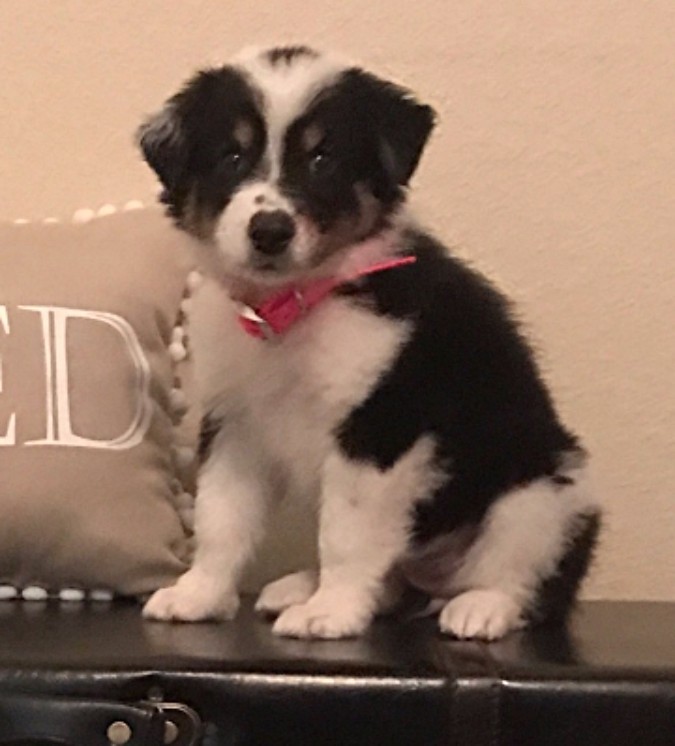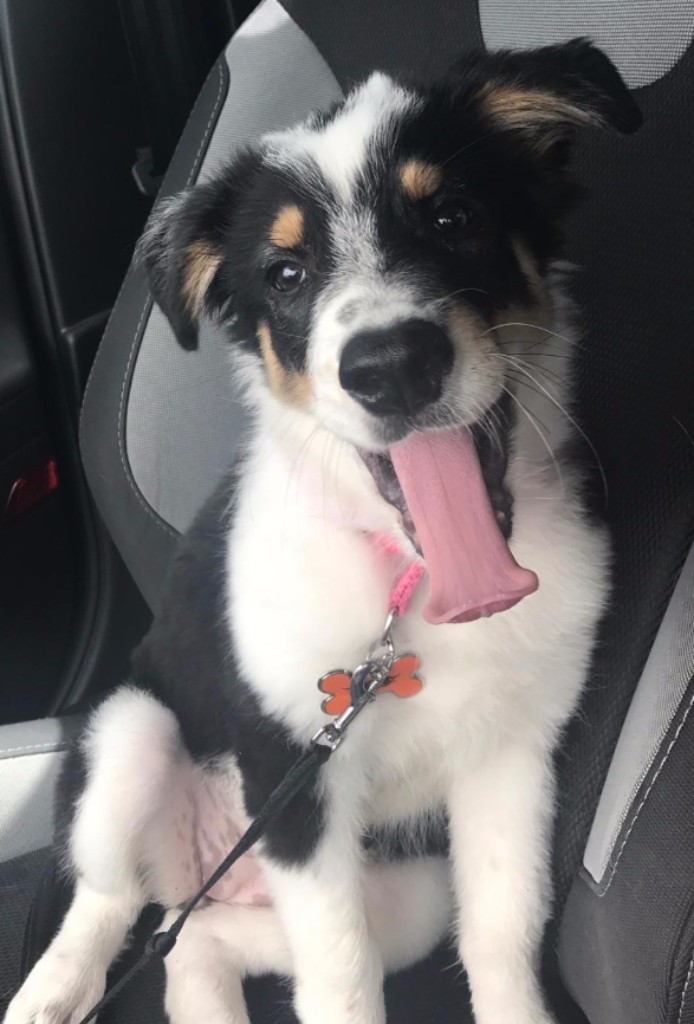 Furmom to Bentley, Addy & Dakota & Micah 
It was a blessing to find Emilie. I'm a nurse and my husband works out of town sometimes so I was happy to find someone who cares so much about animals to help us out for those those long days. My little ones have small bladders and Emilie has done wonderful to go spend some time with them while we are gone. Emilie is very caring for our furry friends (3 dogs & 1 cat). She is dependable and I like that she gives me updates on how my pets are doing :)  ​​
​​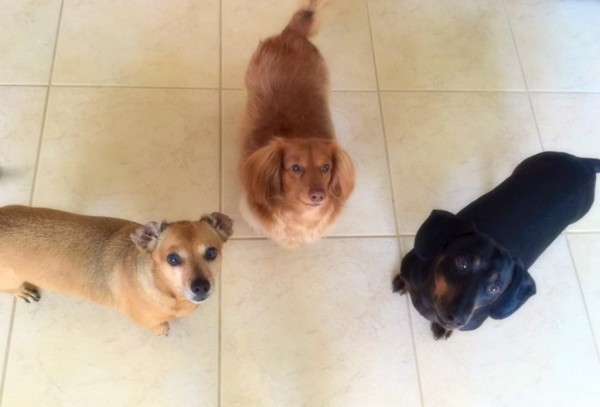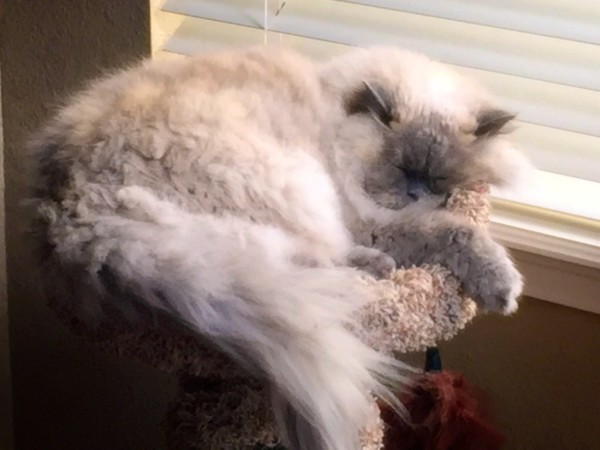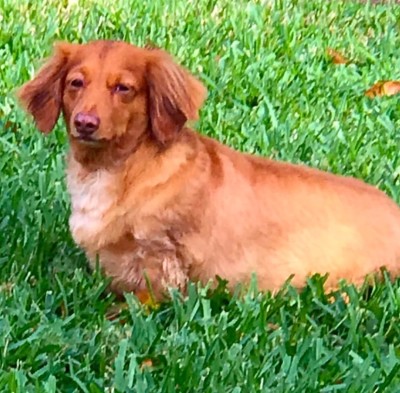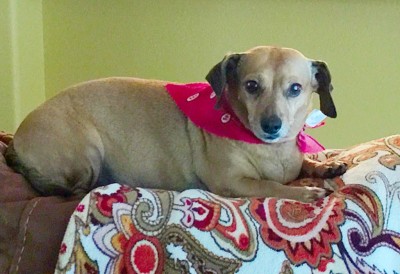 Furmom to Emmie, K.C. & Tippie 
The best, I will always use her for my sweet fur babies. All I can say I had a wonderful vacation because I knew they were well taken care of.  ​​
​​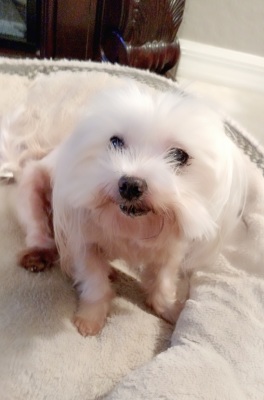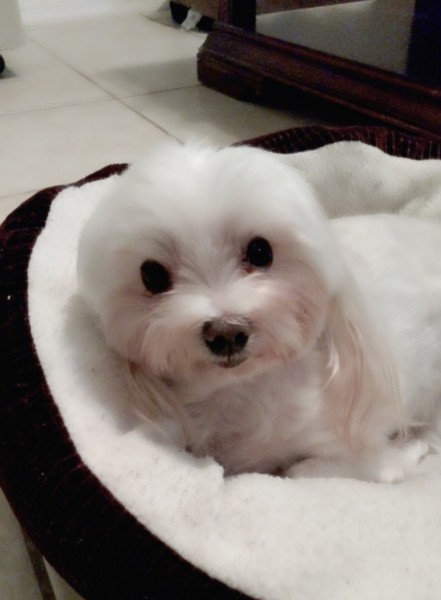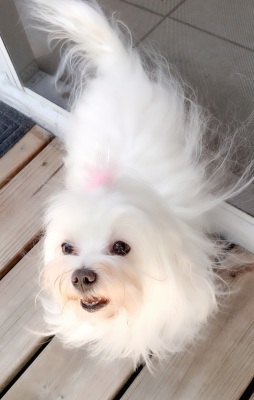 Great experience. Kept me updated on my pet and even left a report card. Highly recommended.


​​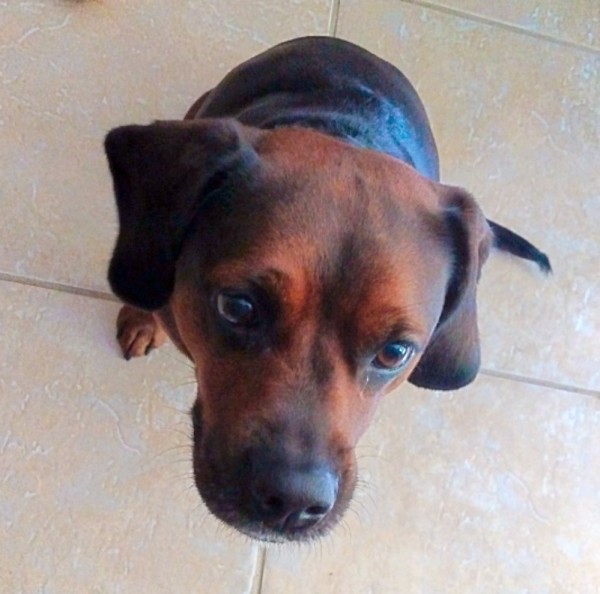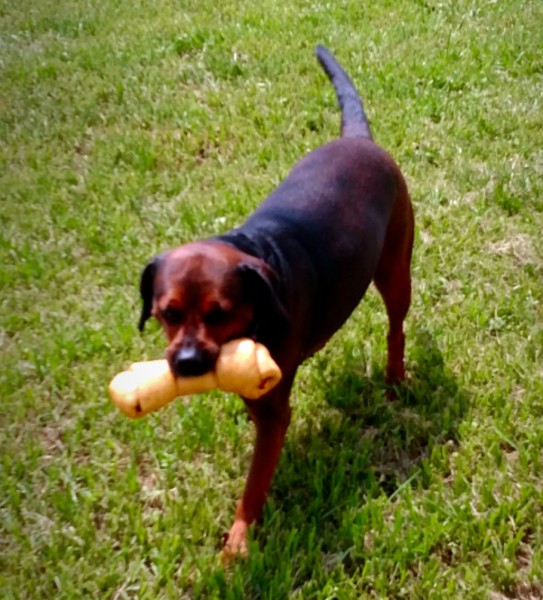 ​

Emilie was a FANTASTIC sitter for our two kitties. She went above and beyond to make sure we came home from our vacation without a worry-no cat mess and a freshly changed litter box! Our cats are usually a little temperamental when we leave, but it was clear they were so well cared for. It is clear she loves animals and takes her responsibilities seriously. I would HIGHLY recommend her for any pet needs, and will definitely use her services for all of our pet sitting needs in the future!


​​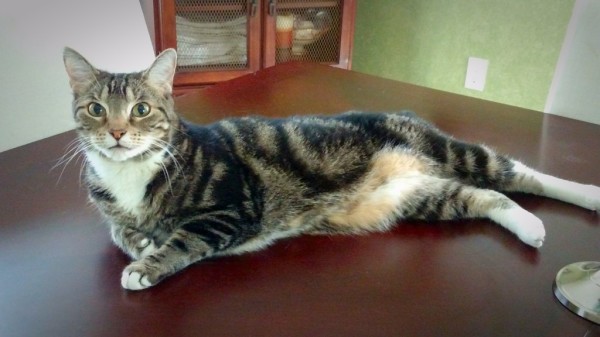 ​

I had Emilie watched my dog for the first time this past week and I could not be more happy with her! She's easy going and super great with the animals! I love that she sends picture and text updates which is just an added bonus to wonderful quality and care that she provides. Thank you so much again!!


​​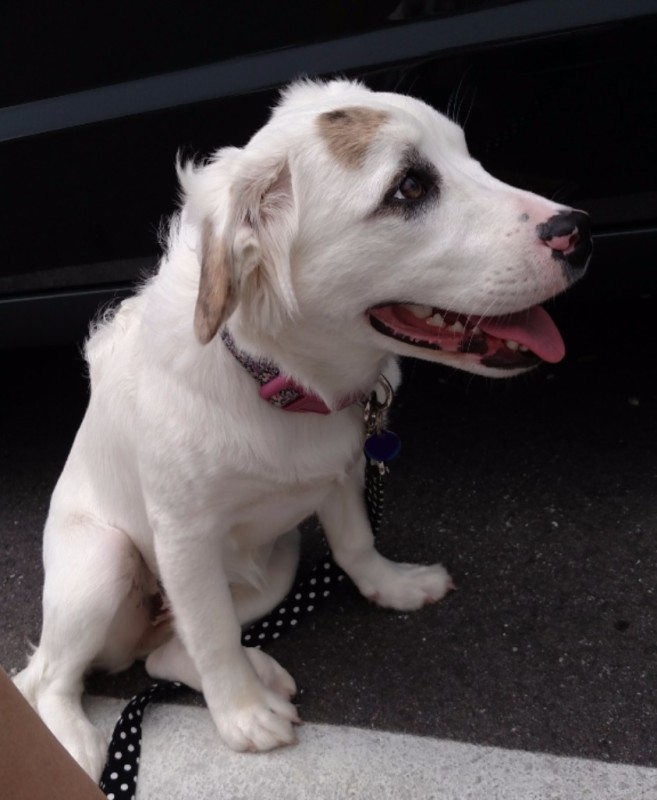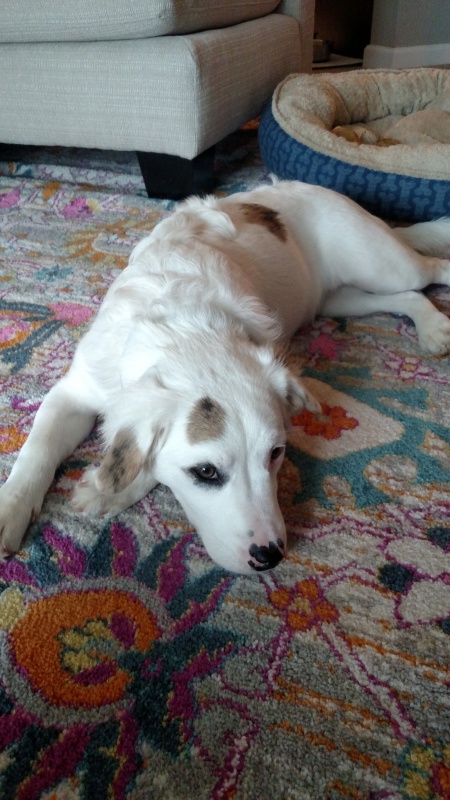 ​

Emilie is the best dog sitter we have ever used! She spent quality time with love and care, not just spent allocated time with her. For example, Emilie was so concerned about our dog when our dog got diarrhea, she spent time researching for solutions, and maintained constant communication with us. She helped cleaned up her mess in our house during two consecutive days till we get back.

I highly recommend Emilie for her timeliness, reliability, her true love to dogs, and her great communications with us as dog owners!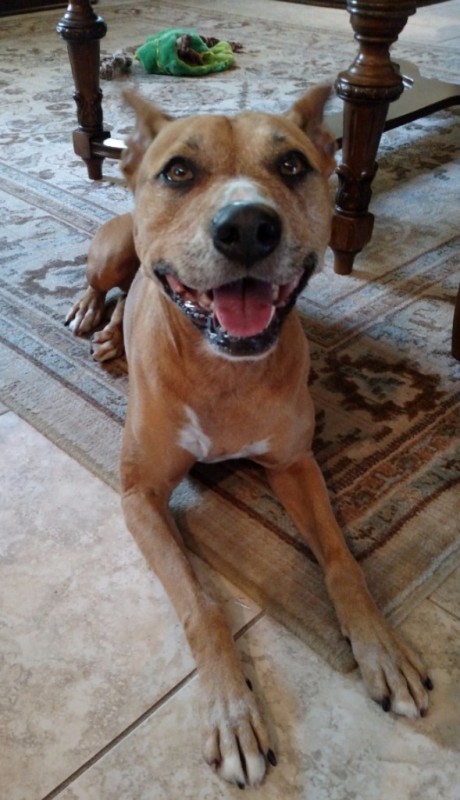 ​

We were getting ready to go on vacation but our little Cocker Spaniel is just too old to travel anymore. We were very torn about leaving her at the Vets office as she would have been kenneled and she never has been. A doggie day care was out of the question because of her age and inability to deal with heat. Emilie was the answer to our prayers! Our Maggie took to her quickly to our great relief. Emile did a wonderful job of checking in on her 3 times a day for 4 days. She even sent us pictures to reassure us all was well. I would HIGHLY recommend Emilie and her service was amazing. We WILL be using her again in the near future!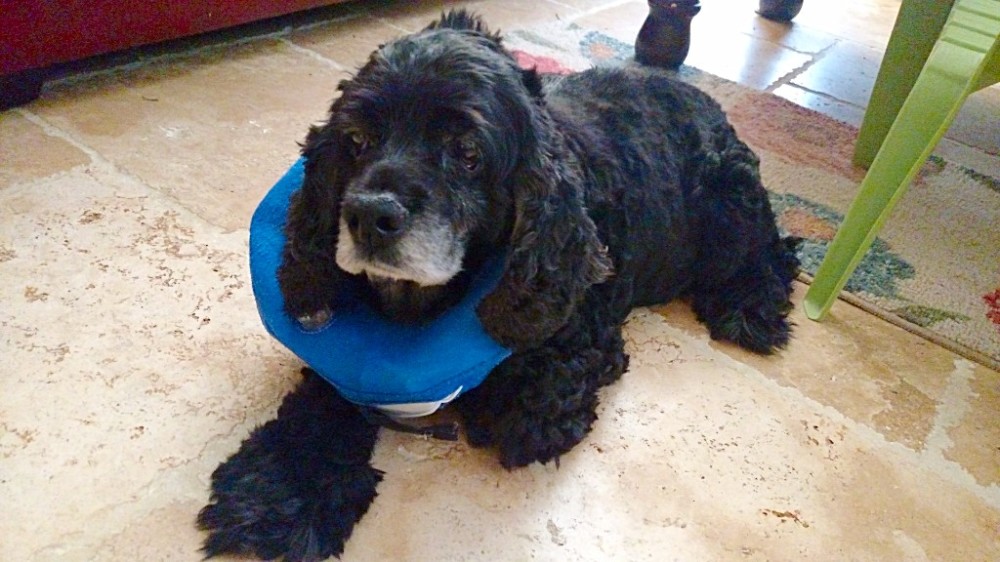 ​

We appreciate the good job that Emilie had done in regards to Molley and Chloe. The girls like her very much. We want to thank her for coming over to our house to take care of our babies. She did a great job. I would recommend her to anyone that needs a dog sitter. Thanks again. Molley and Chloe said thanks also.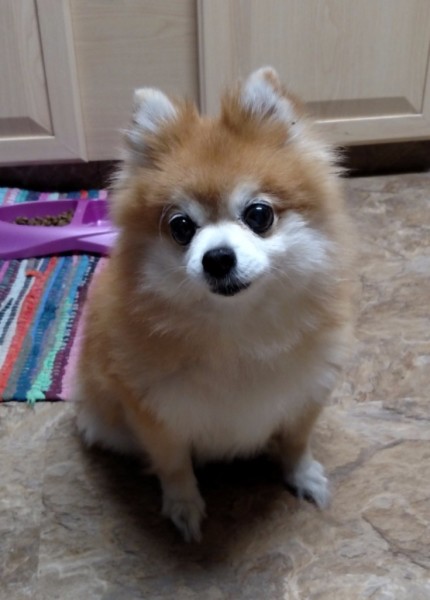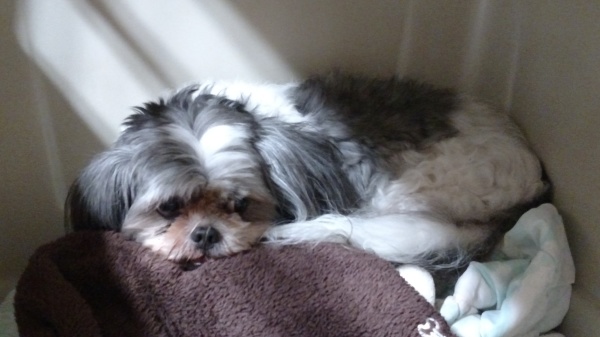 ​

Emilie was amazing with our dog, who can be very difficult & sometimes doesn't take to strangers well, but Emilie knew exactly what to do to make our dog comfortable, which in turn let us be worry free. She is very personable and dependable as well We will definitely be using her in the future. Thx Emilie!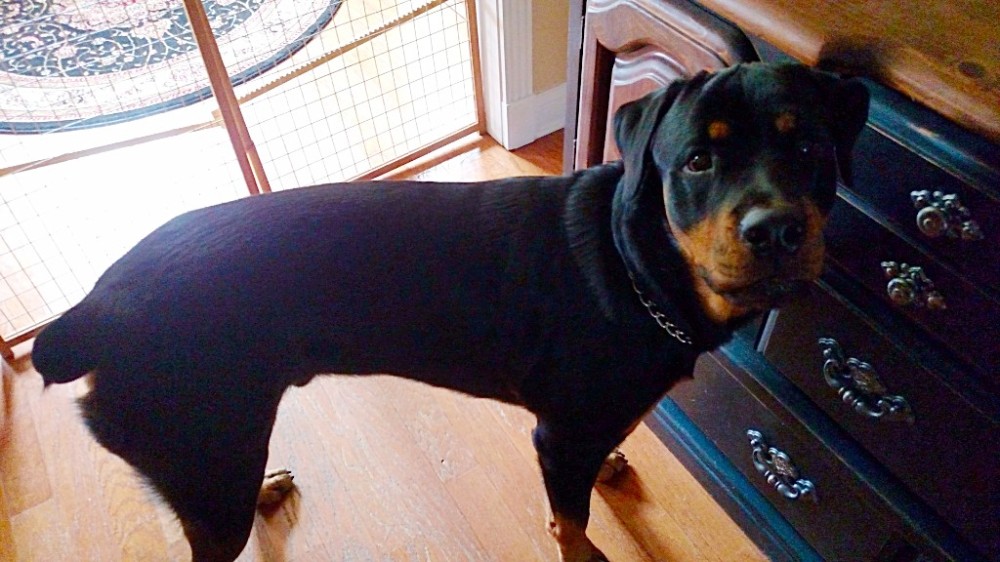 I was so happy to find such an excellent sitter for my cat, Rufous! Emilie kept me updated while I was away, and took extra special care of my sitter-shy boy, leaving plenty of fresh food, water and treats, even when he wouldn't come out to play. I also felt safe knowing that there was a reliable adult checking on my home while I was gone. I cannot recommend Emilie and It's the Leash I Can Do highly enough. Thanks, Emilie!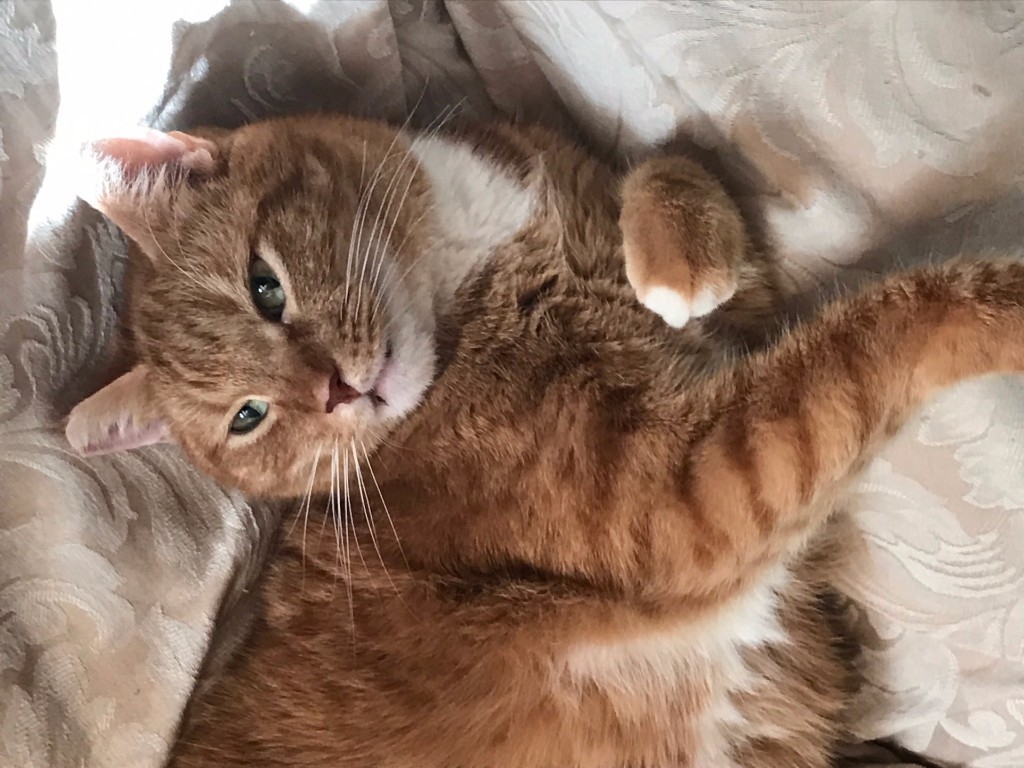 ​

Emilie is working with our 4 month old miniature schnauzer several times a week. Spencer is a high energy puppy and we needed help to keep him active while we are at work. She walks and plays with him and works on basic commands. We have found that Emilie is very dependable and she sends us pics and leaves a report card each visit. We would highly recommend Emilie to any parent of a fur baby!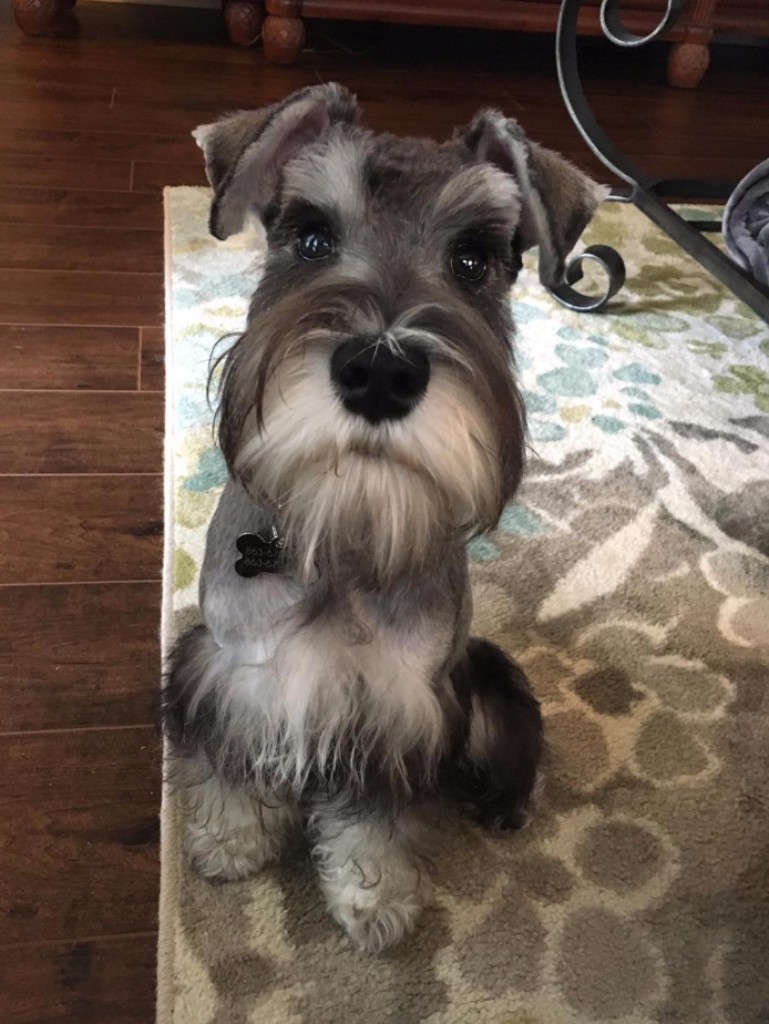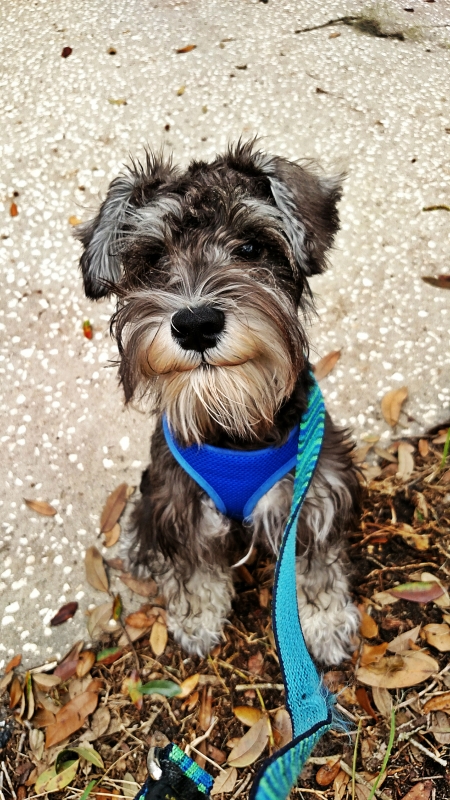 Could not have ask for a better pet sitter.
  Fur/Feathermom to Raksha, DaVinci, Tristan, Sky, Digity, Weezy, Miklos & Pico 

 ​​​​


I just wanted to say thank you for doing such a great job taking care of all of our pets. It's nice to be able to go out of town and not worry about them! I'm so glad that we found somebody who really cares about our animals.​​​​​​​​​​​​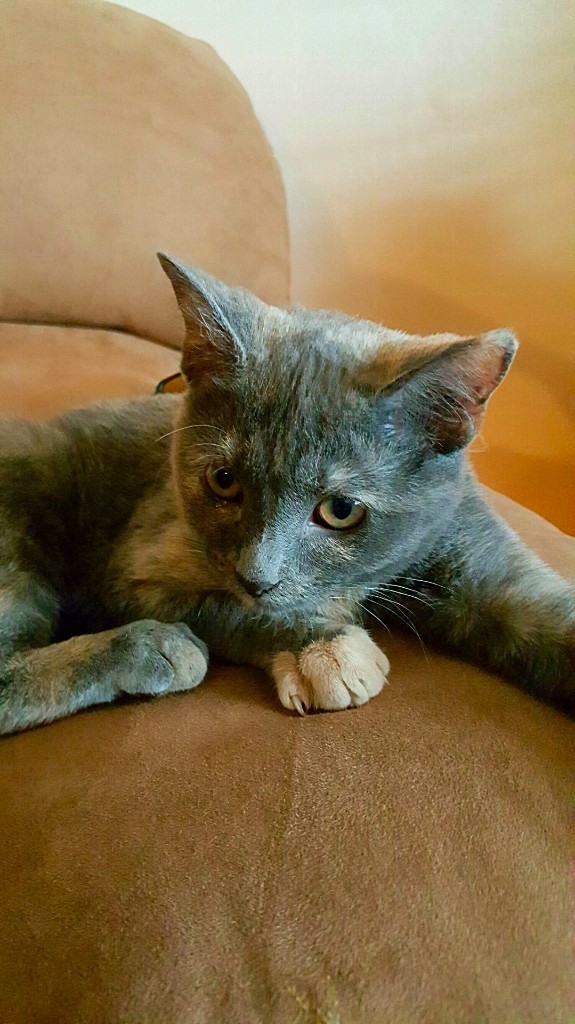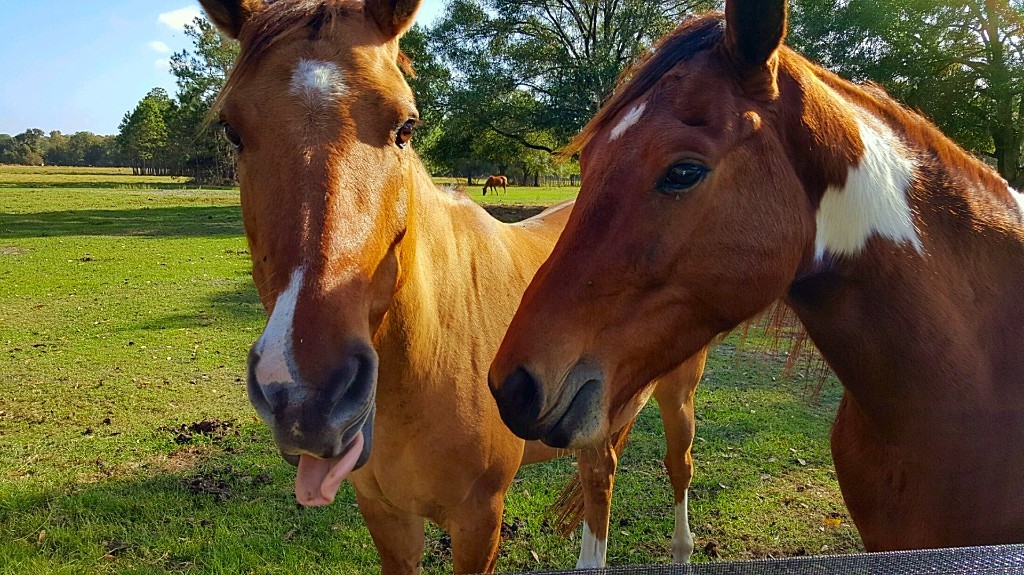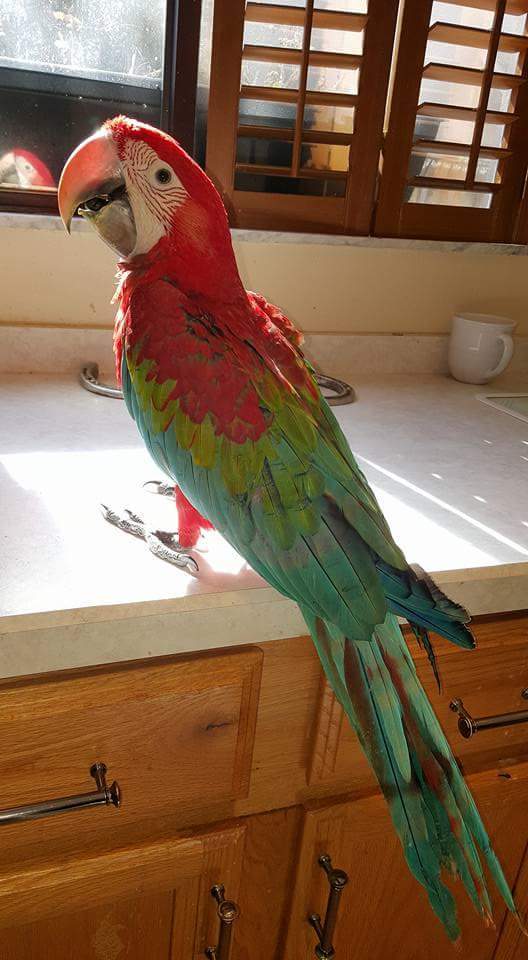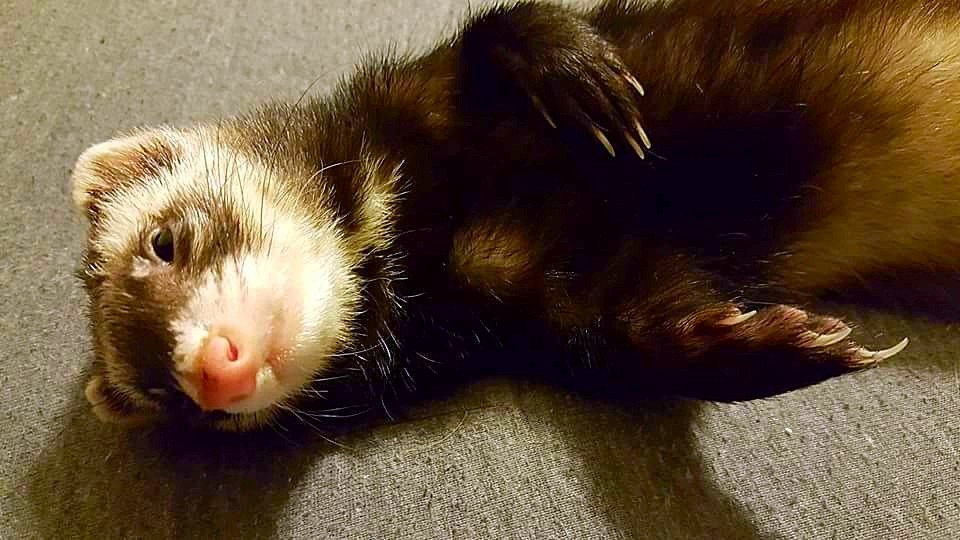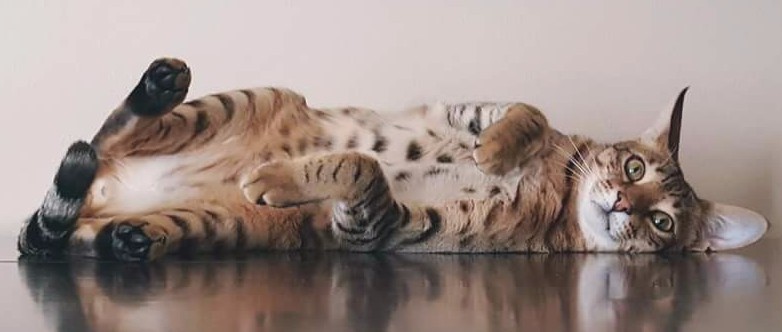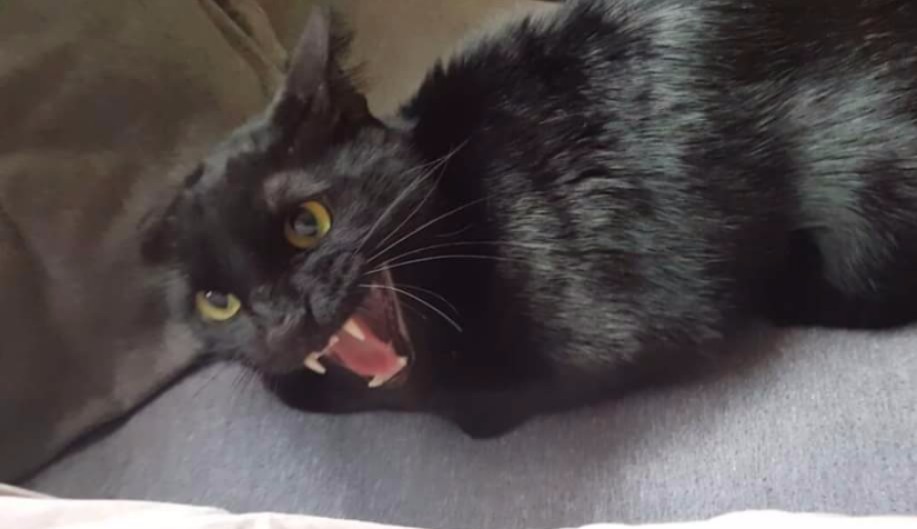 Like all other pet owners, my family didn't want our dog, Lucky, to have to be in a kennel while we were away. We wanted Lucky to be in the comfort of our house, but we didn't have any friends or family to check in on him while we were gone. Luckily Emilie came to the rescue. She was an amazing sitter. My family is now able to go on our trips knowing that our dog is being cared for. Emilie is very considerate and friendly while keeping a professional feel. My family will definitely have her watch our dog again in the future. Our dog, Lucky is a very lucky dog indeed!​​​​​​​​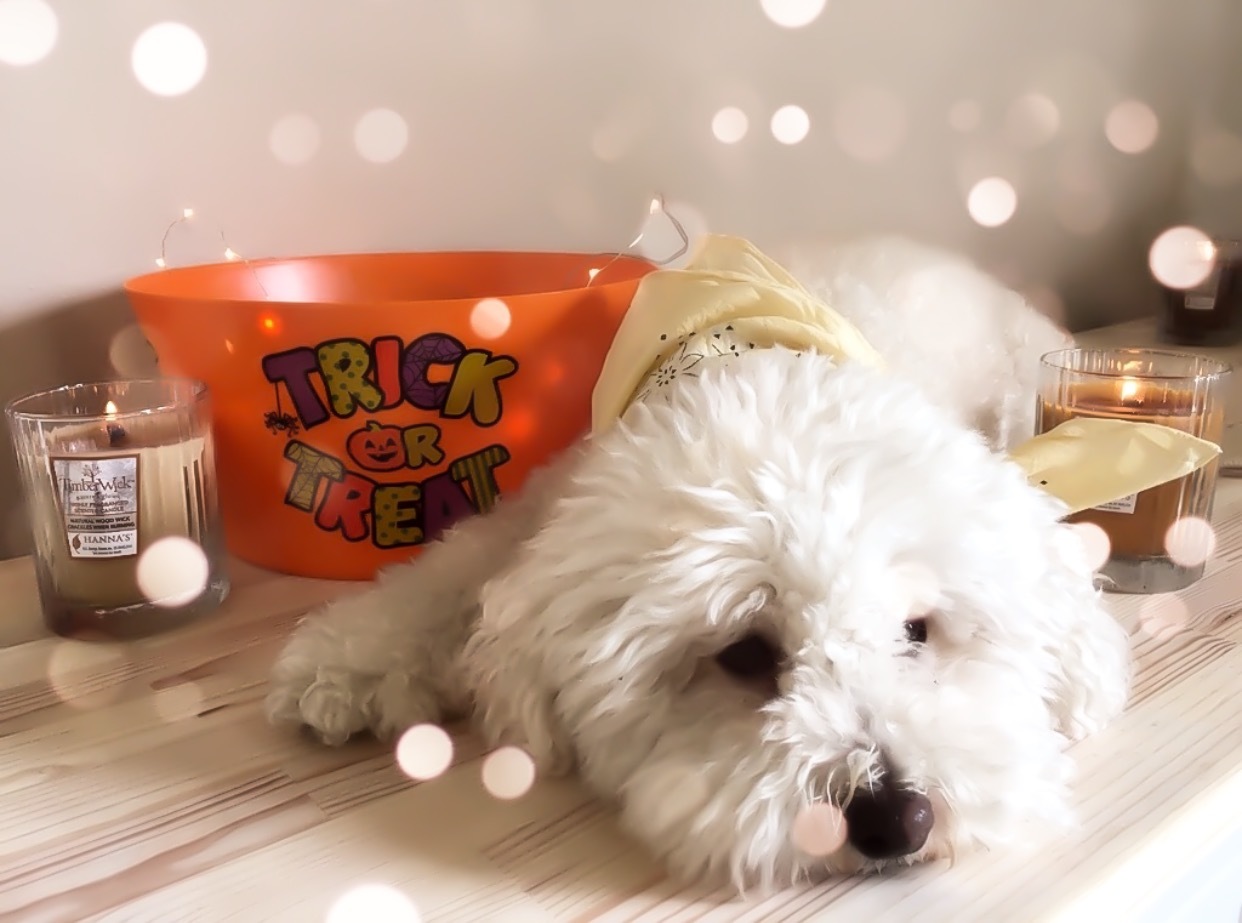 When I met Emilie, we talked for 4 hours. I learned she had 3 JRT's just like me. We compared notes and discovered many similarities, mainly our love and compassion for our fur babies. We had Emilie doggysit 3 times literally without notice. We had company visiting and didn't really know our plans from day to day. My 15 year old male JRT, Penny, liked her immediately...all it took was a ball and some treats. His sister, Susie, was a different story. She was more leary, a little snippy and more stand offish. By the end of the 3rd day, Emilie was able to pet her and give her a treat. Quite a feat as Susie basically only likes me. Emilie let Susie get used to her and was never aggressive. Just about the time I was going to panic with worry, Emilie sent me texts and photos of her and the dogs. What a huge relief for me to see they were okay! I'm way too overprotective of my dogs, but Emilie gained their trust and treated them like her own. I highly recommend her service and hope she will always be there for Penny and Susie. ​​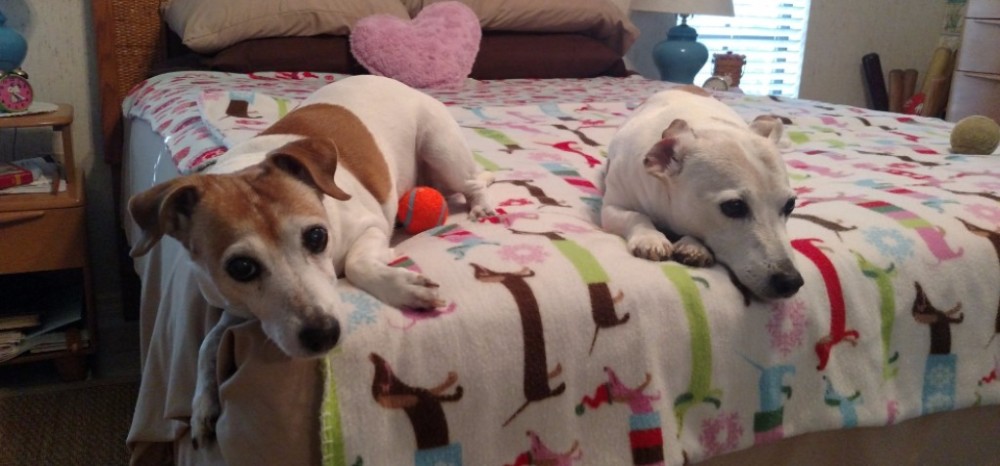 I am so thankful a friend recommended "It's the Leash I Can Do LLC". I felt completely at ease having my precious fur baby being under Emilie's care. He loved her and she was so kind! Thanks Emilie!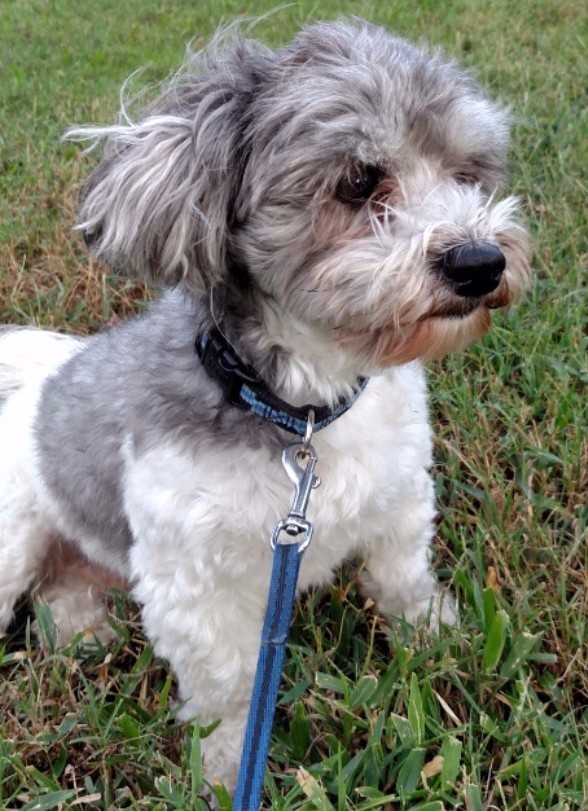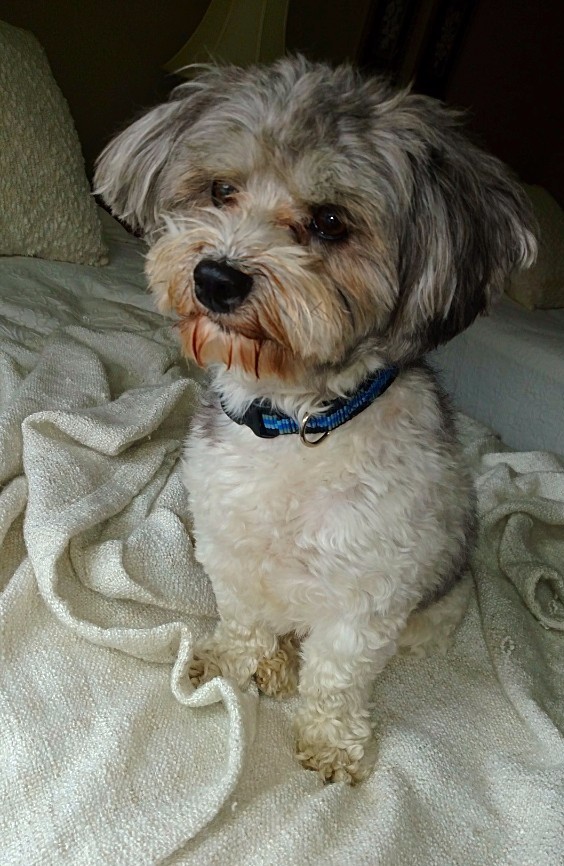 So happy we found Emilie! She did a terrific job taking care of my fur baby Zoie! So professional , very satisfied, and will defiantly use her again! Thanks again! Becky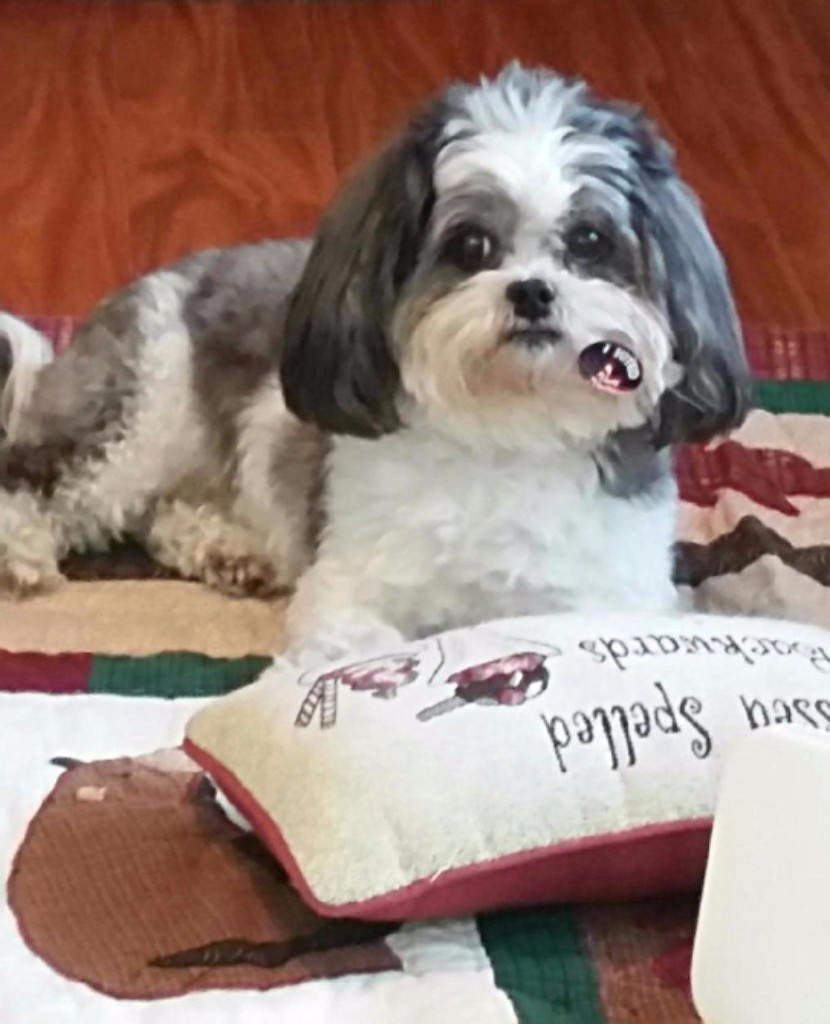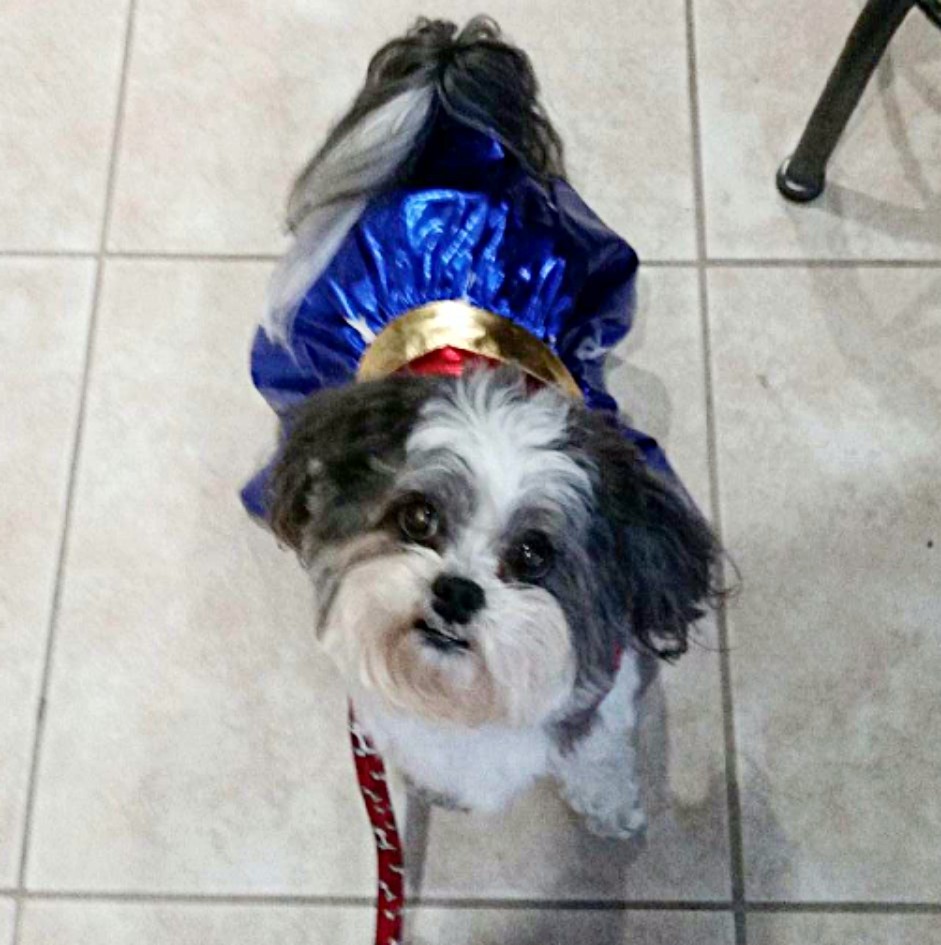 Furdad to Bubber, Missa & Gracie Mae
I really felt like my cats were in good hands with Emily. They took to her right away and they are the best judge of character. I would defiantly use and recommend her services.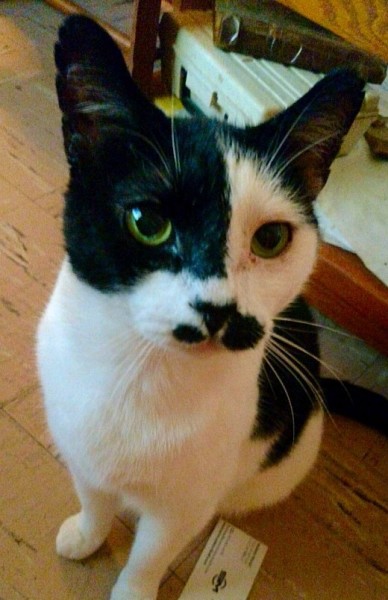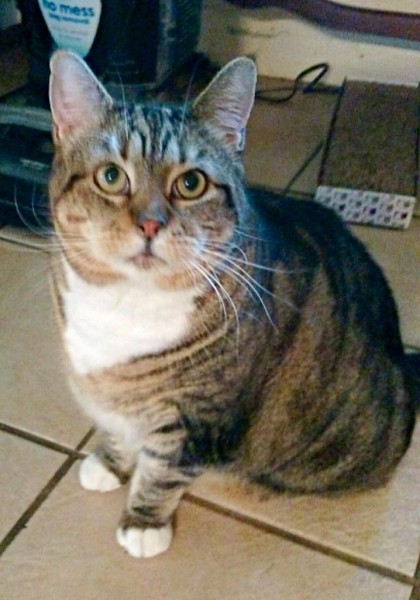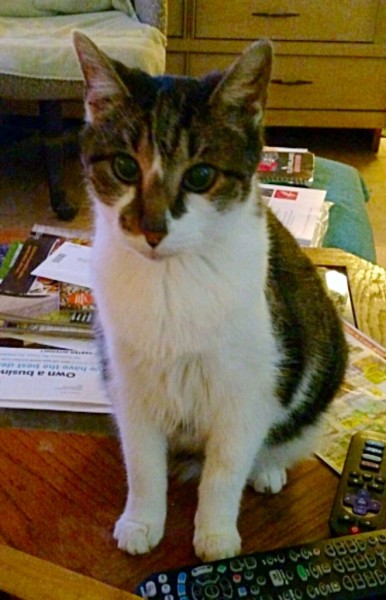 Furmom to Sake, Chubbs & 18 others not pictured
Emilie took outstanding care of our home and kitties while we were on vacation. She definitely went above and beyond our expectations. She clearly loves ALL animals and takes her responsibilities seriously. I would HIGHLY recommend her for any of your pets needs and we will definitely use her amazing services for all of our pet sitting needs in the future!!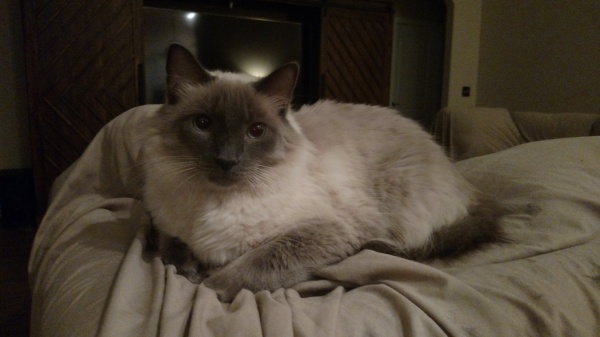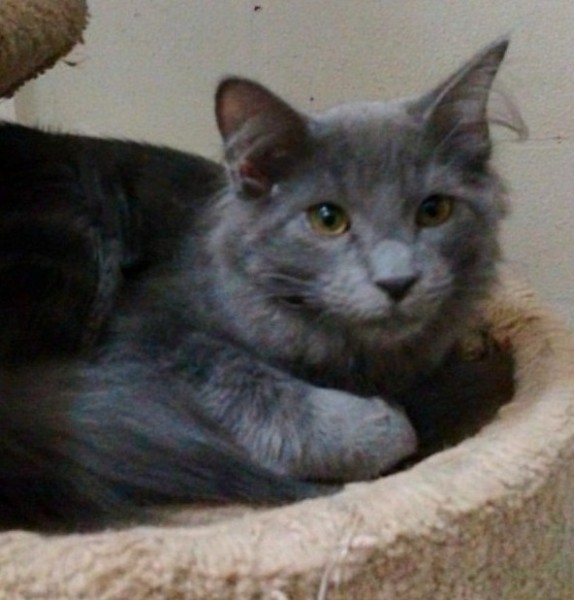 Huck Harris
I didn't know Emilie prior to contacting her about taking care of our dogs. She agreed to come and meet them, at that point it was a done deal. Dogs know people and they really warmed up to Emilie. She has been a great go to person. We are constantly changing schedules and rely on Emilie's ability to jump in and help at a moment's notice.

Give her try, you won't be sorry based on our experience. :)!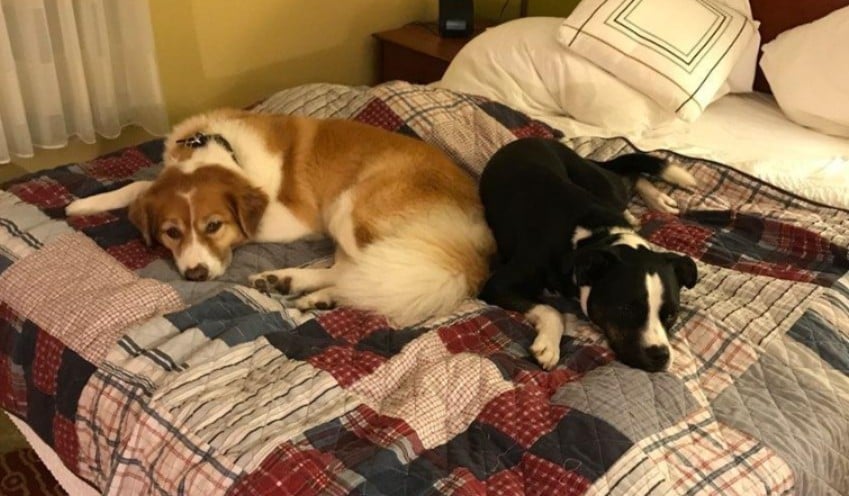 Taylor O'Byrne
We found Emilie to be responsible to take care of Carly! She spent time outside with her so she could run and rubbed her belly. Emilie sent us pictures on our phones every time she visited, giving us piece of mind while we were at work!!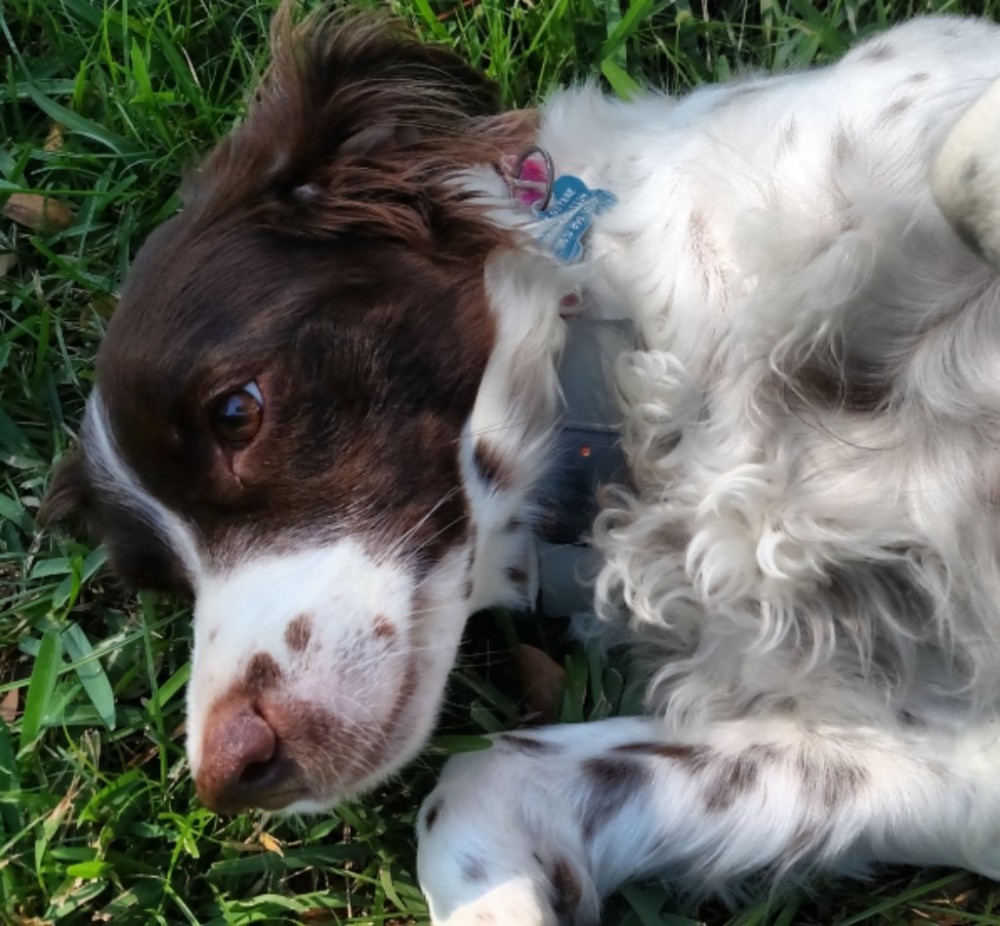 Joann James
Emilie cared for our cat Autumn while we were away for the holiday. Great job! Would use this service again.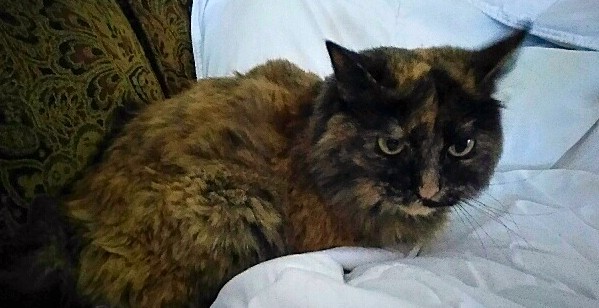 Steve Garoutsos
Furdad to Mac and Mr. Kitty
They are great! Very detail oriented and punctual. Emily is delightful and does a fantastic job. It's nice to know someone who cares is looking after our little ones.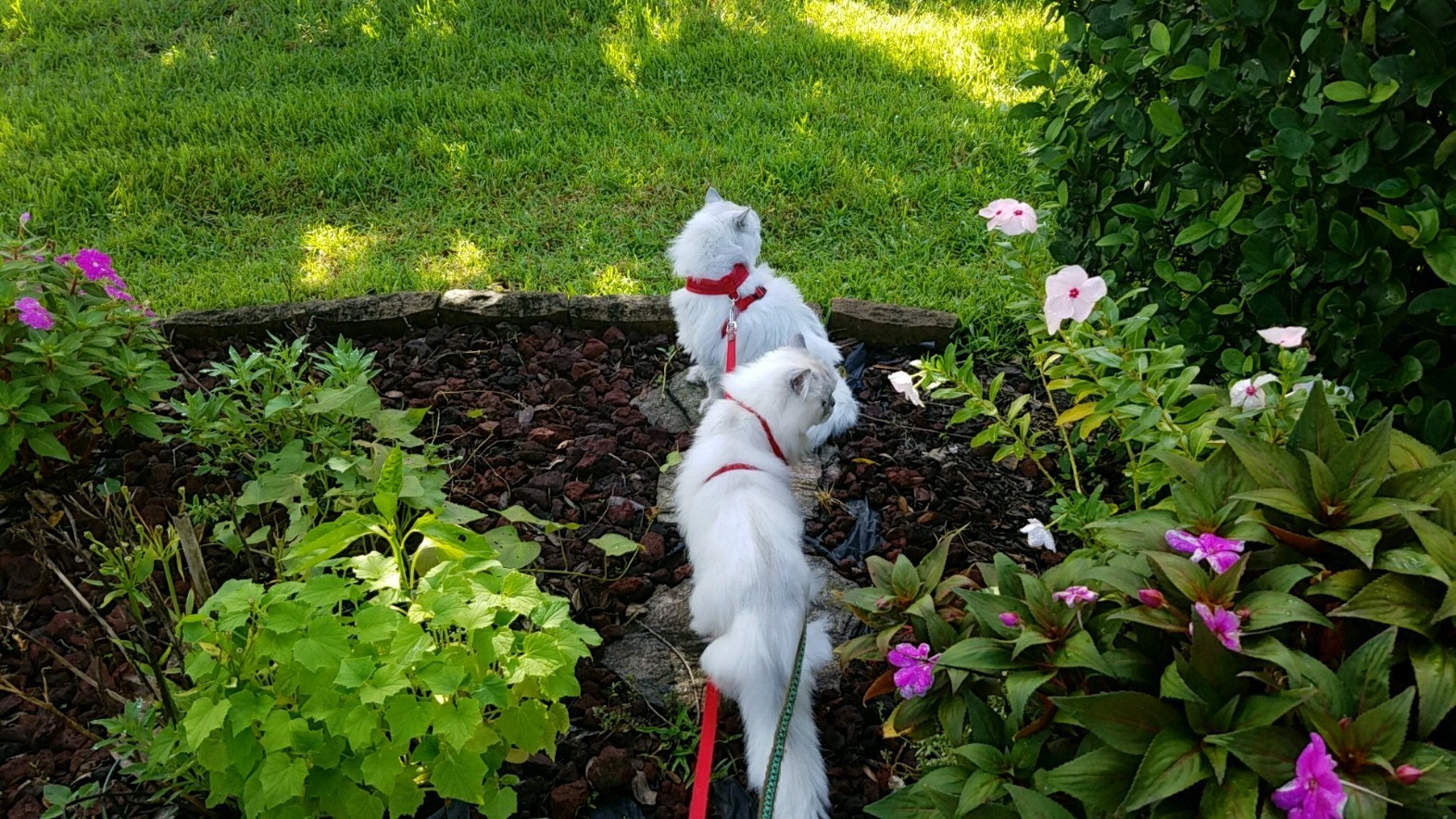 Aaron Walkover
Furdad to Bunny Bunny, Takota, Samson, Bob, Sideshow, Salt, Squeaky, Honky & Pepper & 30+ more
Emily is wonderful. She took care of all 40+ animals that we have,for an entire week. She fed the goats, ducks, geese, fish, rabbits, chickens, turkey's and peacocks. She communicated with me every day via text . She even sent me pictures of my babies. I would strongly recommend her for your pet sitting needs.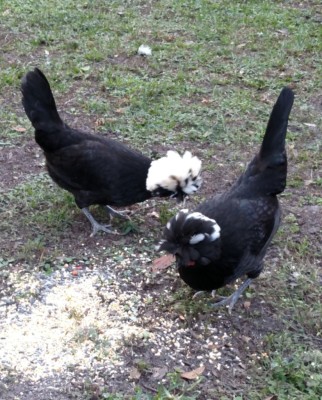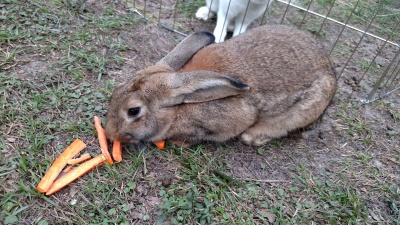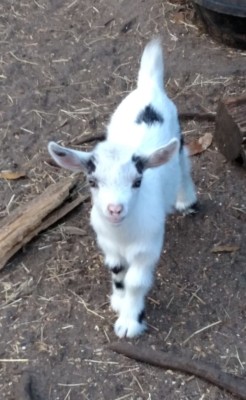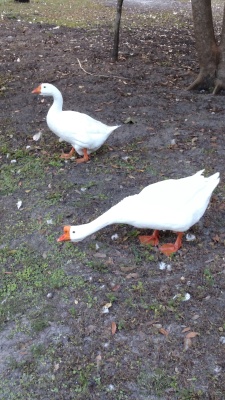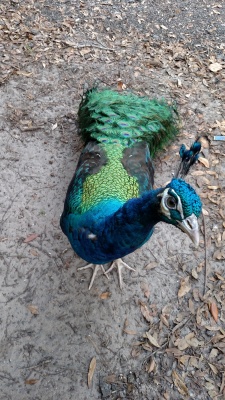 Christina Hiott
Furmom to Tip, Tigress & Stella
We are very happy with the care our pets received during our 6 day vacation. Emilie went above and beyond in her attention to detail and her communication while we were away.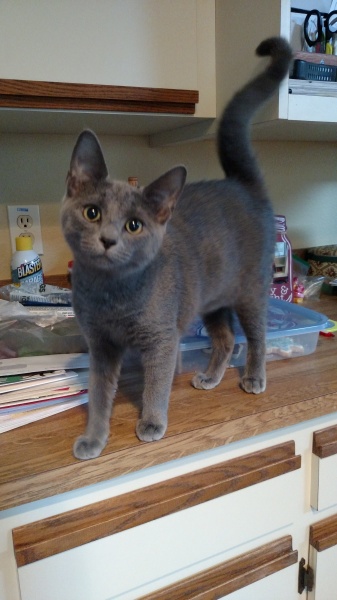 Steve Ranieri
We've used other pet sitters. Emile is truly an animal lover. She makes being away easier and sends updates as requested. Would recommend her to anyone.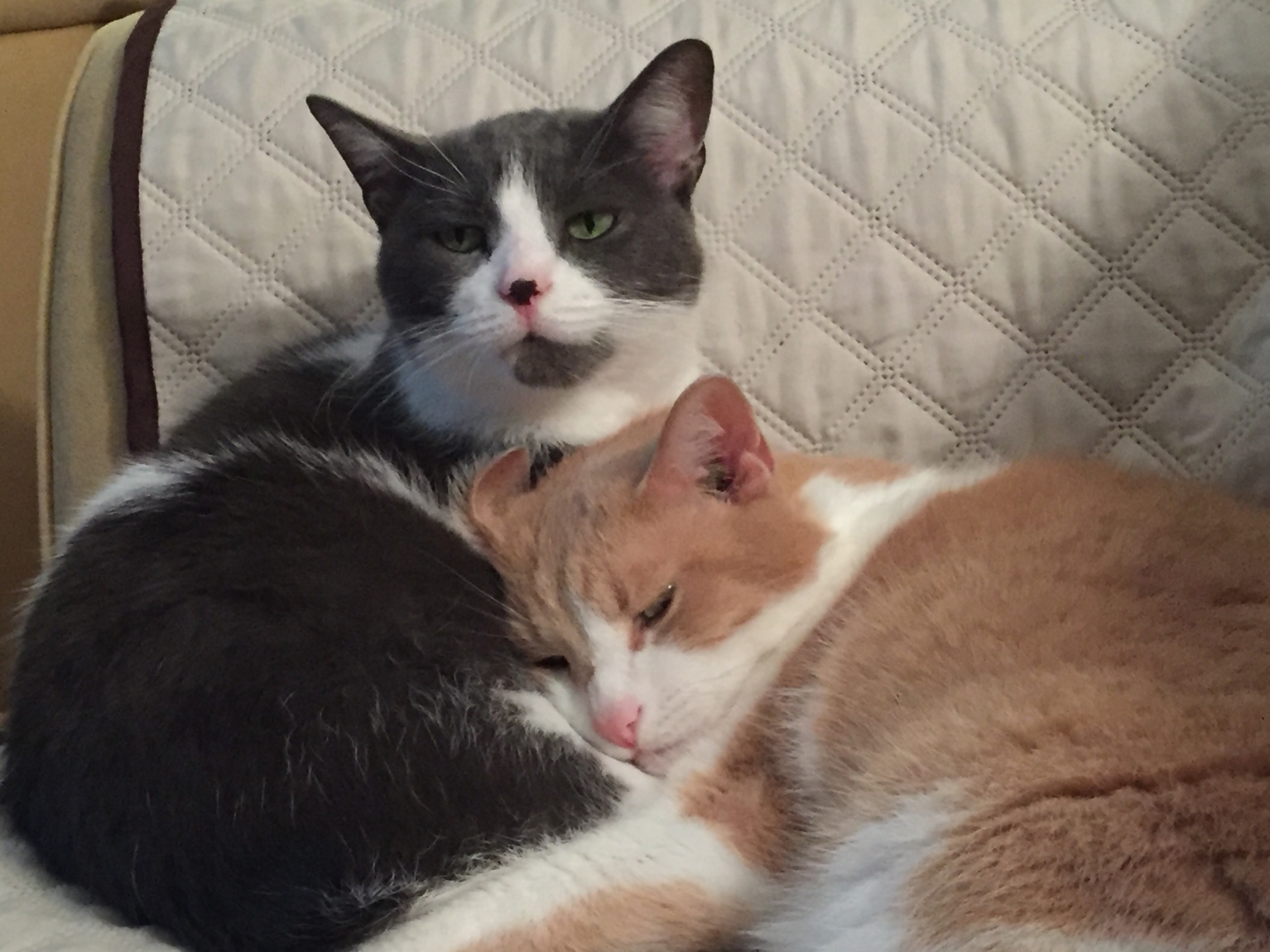 Elizabeth Guerra
Emilie did a fantastic job taking care of my two cats over the holiday weekend. She responds quickly and was prompt and professional. While we were away she fed and cleaned the cat litter and even though both of my cats are finicky she won them over and when we arrived home the cats were not stressed. She went above and beyond providing both updates and asking if I needed anything else done around the house while I was gone. I would highly recommend her and would definitely use her services again when I go out of town.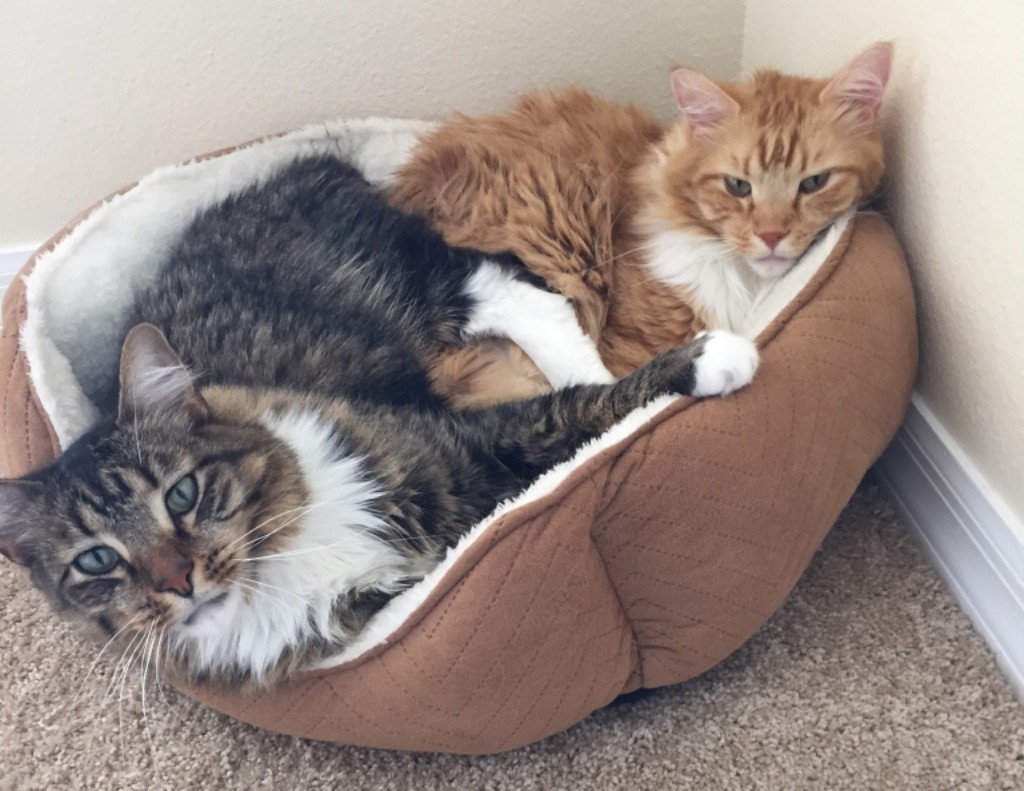 Laura Mischley
Usually Daphne takes quite a bit of time to warm up to someone, keeping her tail between her legs. But with Emilie, she immediately took to her, staying by her side and even trying to "hug" her. Emilie went the extra mile on New Year's Eve to check on her knowing Daphne would be a nervous wreck from the fireworks. This made me feel so much better when I received her reassuring text that Daphne was doing okay. I highly recommend Emilie if you would like to leave your family pet(s) at home while you travel.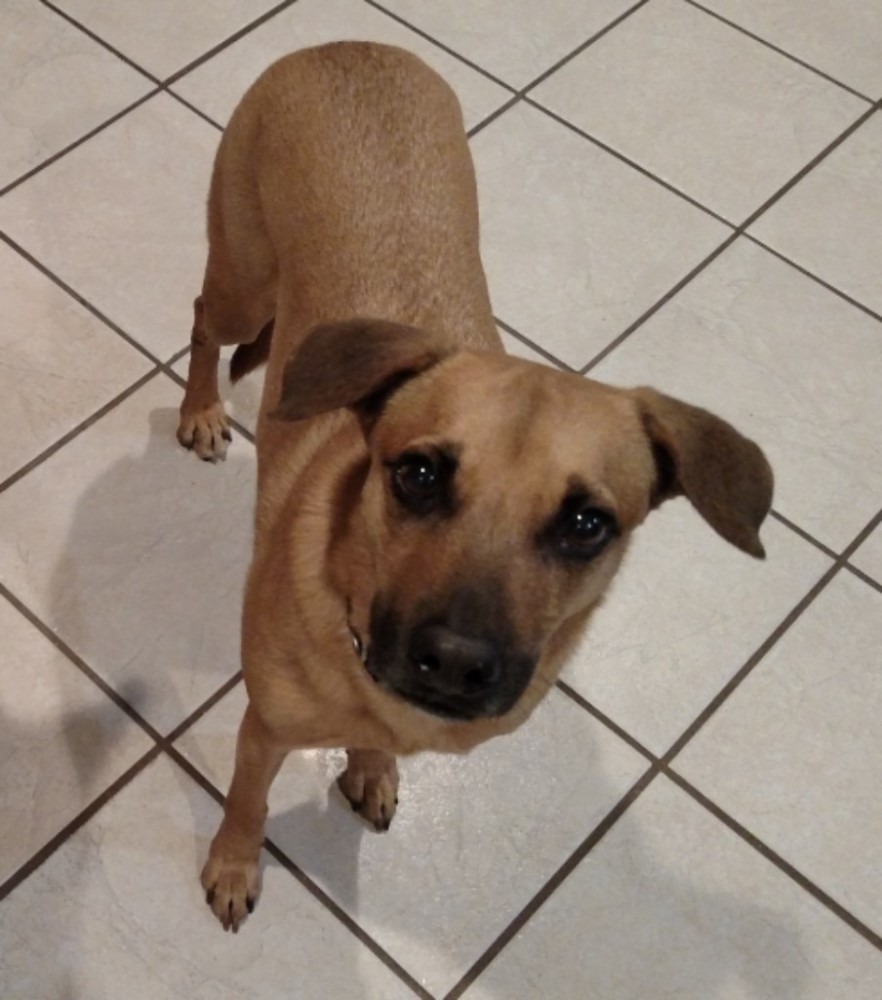 Nathanial Morrell
Emilie was great. She genuinely cared about my dog Oreo and her safety which is very important to me. She spent time with my dog and sent text updates to let me know how the visits were going. She even provides report cards when her visits are finished which is unique and helpful. Her and the business is organized and I would definitely recommend using her to watch your animal!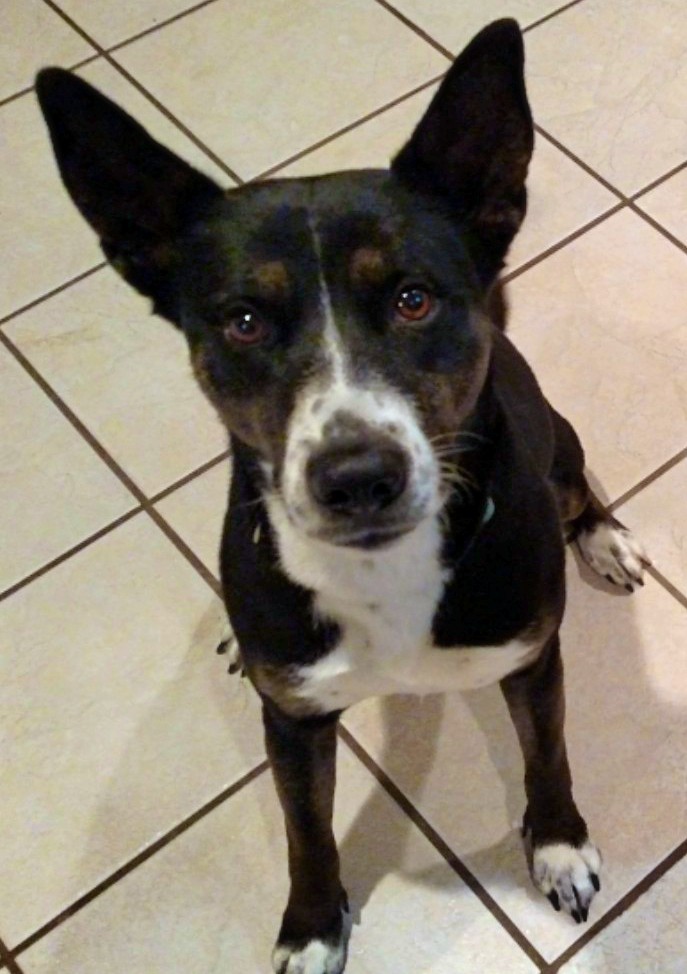 Erin Karr
Furmom to Foster & Sydney
My husband, fur children, and I recently moved to town and had to find a new dog sitter for those long work days or when we needed to hop out of town and could not bring them with us.
I had received recommendations for other people around town, but none had the reviews that Emilie with "It's the Leash I Can Do" had. So I decided to give her a call and have her come to the house to meet the dogs and build some comfort with her. She then began to sit for us when we stepped out of town for 5 days and had to leave "our kids" behind.
Emilie made a point to go over her planned schedule with me and help me build comfort around the amount of attention they would receive before we even left. While we were gone she sent pictures and kept me updated on how they were doing, even when my youngest played hard and was being naughty, she kept it real.
I had her come over 4x a day to feed, walk, and play with the dogs and she did not disappoint. I already have her booked for my next work trip and on call for those long work days should we need her to pop over.
I would highly recommend Emilie at It's the Leash I could Do. She took care of our babies, and they clearly loved all the attention she gave them! She left report cards for them letting us know how they did overall, I thought that was such a cute touch!!
Angie Carbone
We give Emilie 5+ stars! We had to make last minute pet sitting arrangements for a vacation and within one week's time Emilie came to our house to meet ourselves and our dog, get a feel for our routine, and discuss all the pertinent information. She sent messages and pictures/video each time she visited our home and left a surprise for when we returned from our trip. Our minds were completely at ease knowing our pup was happy and in the best hands. We will only use Emilie from now on and would HIGHLY recommend her to anyone inquiring of her services!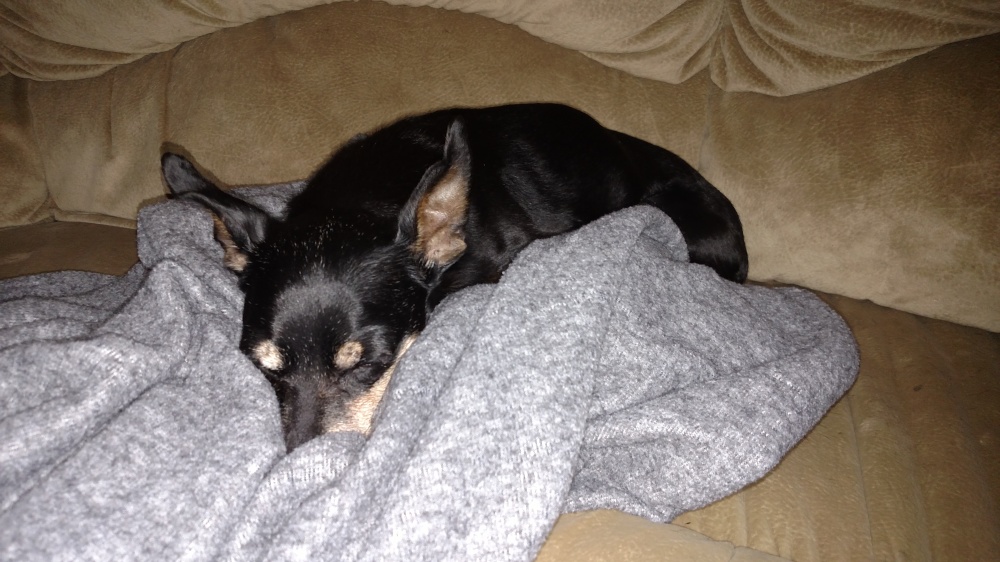 Jackie Hood
Furmom to Brando, Tebow, Holly, Finn & Charli
Emilie did a great job taking care of our pets! She is very kind, caring and trustworthy. We will definitely use her again for our fur babies!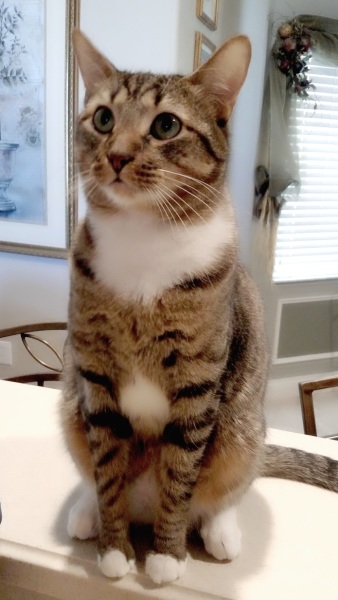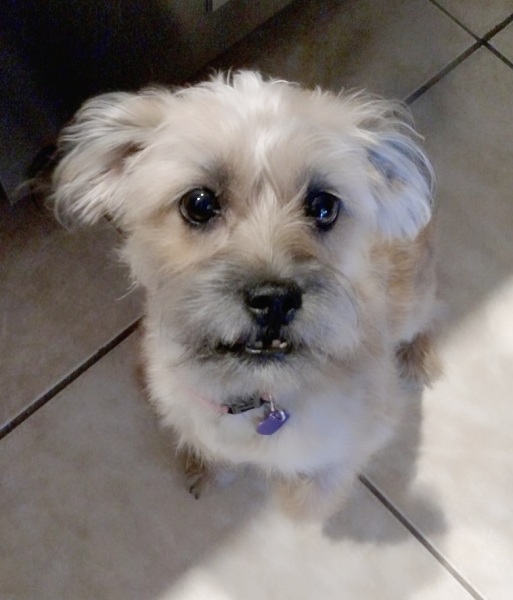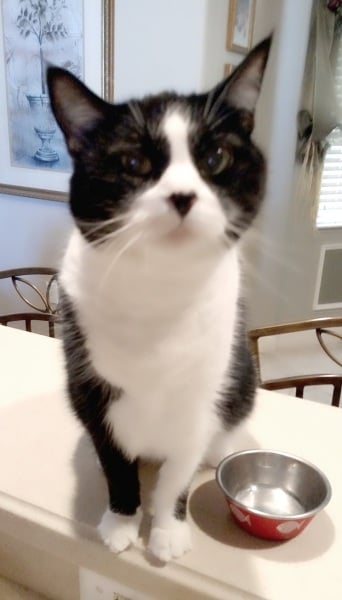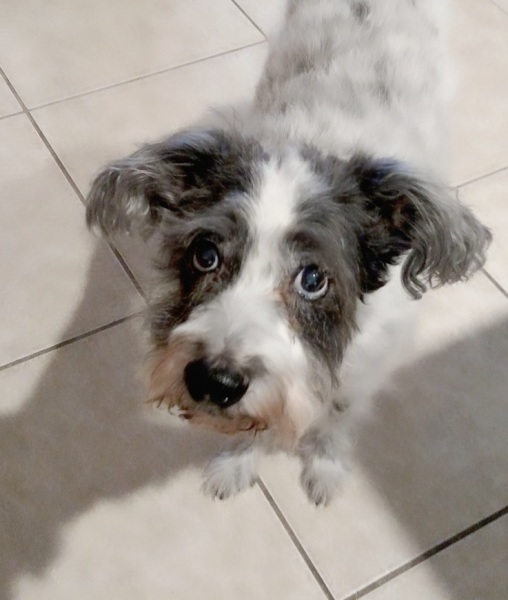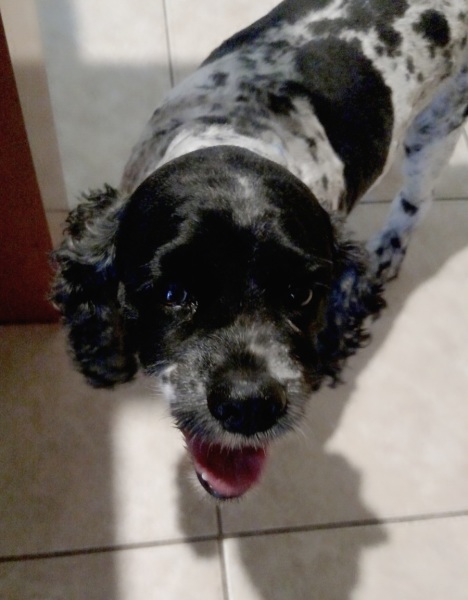 Andrea Andrews
Thank you Emilie for taking care of our fur babies so we could enjoy a quick getaway. I'm so happy to have you.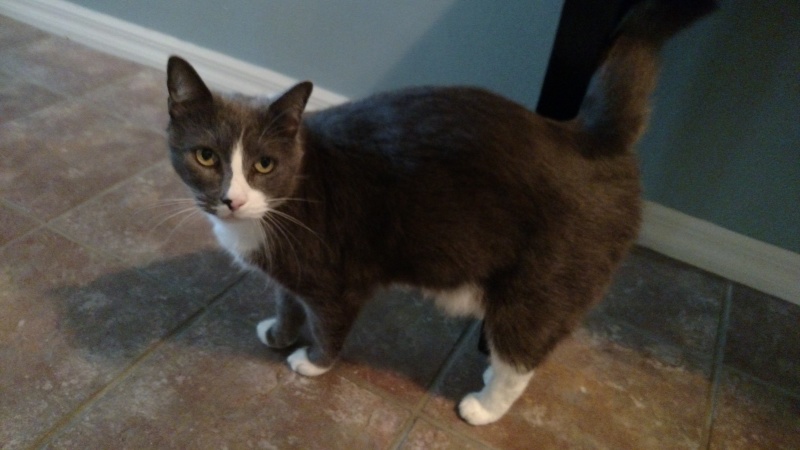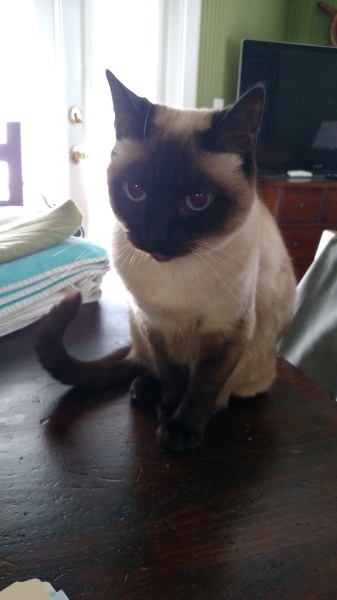 Amber Keyes
Furmom to Fido, Millie, Maple & Maple's Puppies
With three big dogs and two puppies, going out of town was going to be no small task for our sitter… She was polite, totally and completely willing to do all the tasks and dealt with unexpected messes and problems while we were out of state. She worked with us and did an amazing job! Emmilie gave us pictures of before and after and kept us informed every step of the way! Willing to take responsibility, willing to deal with last-minute problems, while being the sweetest and most professional sitter!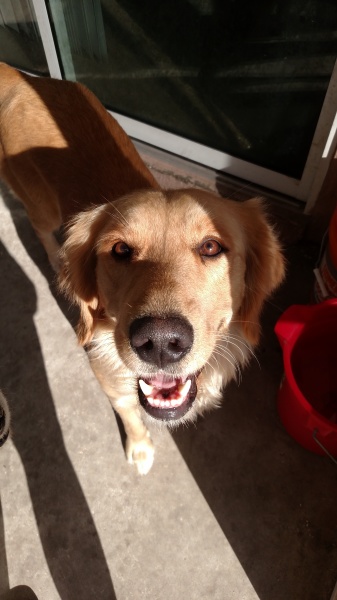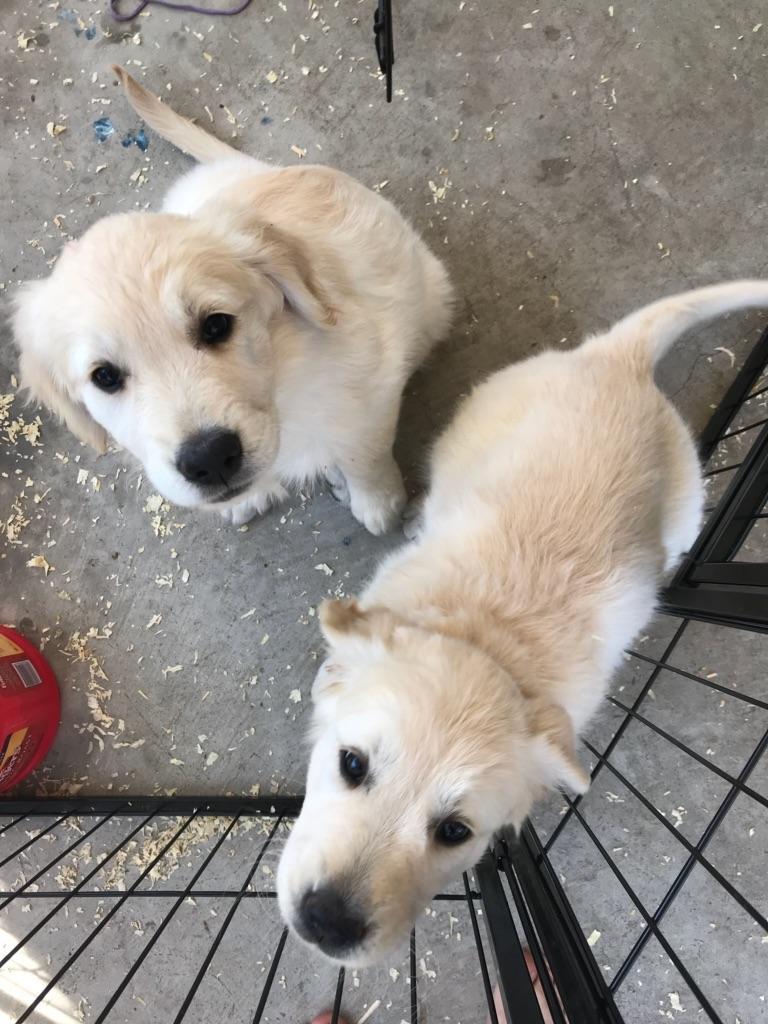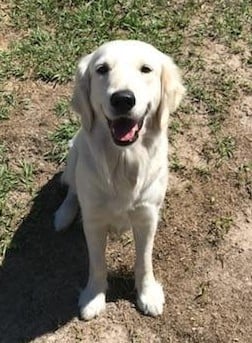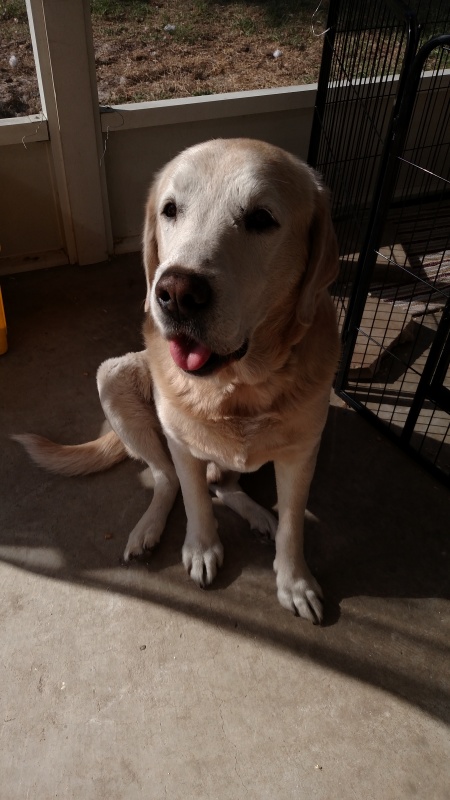 Jenna Cameron
Emilie completely exceeded our expectations. She came in short notice to meet Romeo, and even stayed a while and got to know him and his routine. She sent pictures of her walks with him and it was nice knowing he was happy while we were gone. We had a sweet surprise waiting for us when we returned home, and she did so many little extras that we were not expecting. I highly recommend Emilie, and we will definitely be using her services again.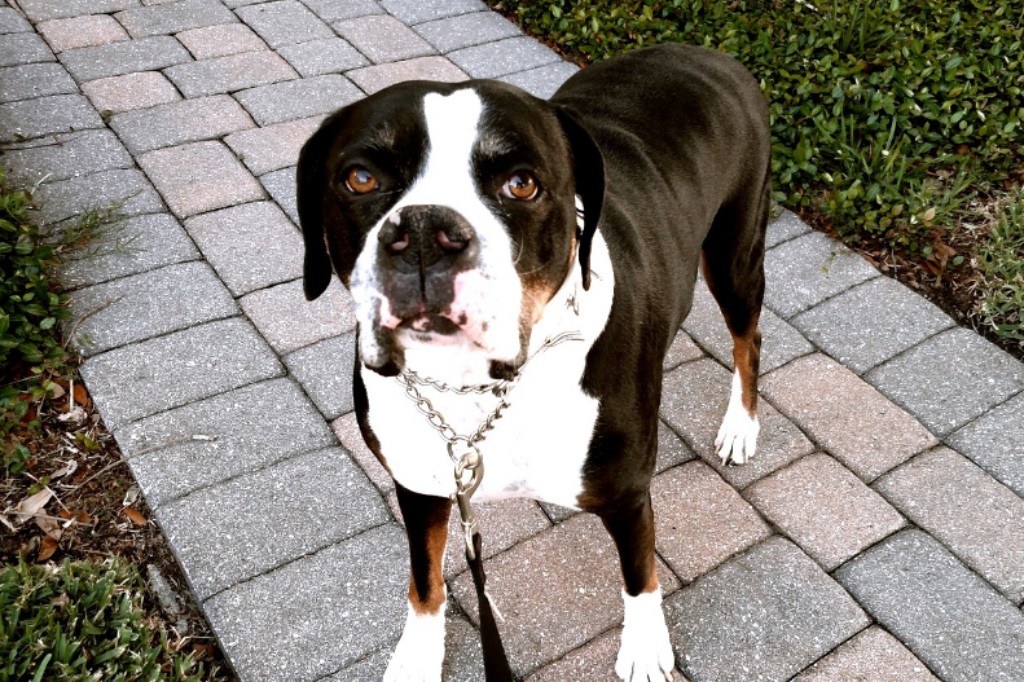 Kimberly Smith
Emilie was fantastic with our dog. I have never had such great communication with our dog sitter. She was always letting us know what was going on when she was going to be there if he walked or not. I would definitely recommend her to anyone! It doesn't matter what type of animal she is taking care of she has a genuine care and concern for that animal while taking care of them! So impressed!!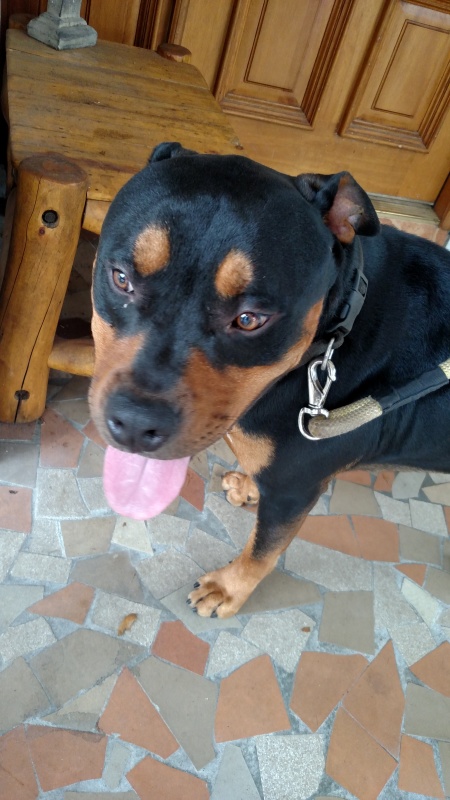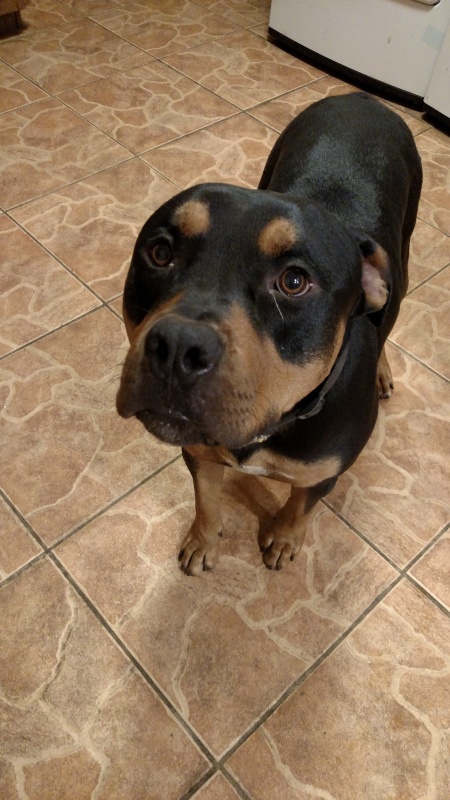 Spring Garoutsos
Furmom to Itty Bit, Mac & Mr. Kitty
Emilie has been helping us take care of our 3 cats for about 6 months now. Any time that we know we'll be out of town for the weekend or for a week, she's the 1st call we make. She's never let us down and she's always gone out of her way to accommodate our needs.
We recently had a medical emergency with our child while vacationing in Mexico, which unexpectedly kept us away from home for 6 WEEKS and Emilie was a God-send! She took wonderful care of our babies!
She also went above and beyond by helping with a few extra things like bringing in our mail and taking out our trash. It's a rare person that will do "extra work", without even being asked and not ask for a penny more either.... I believe that she did those "extras" out of compassion for our situation, which speaks to her wonderful character.
She also sent us pictures and videos of the cats on a regular basis, which really reassured us that they were doing well and that they were being well cared for during our extended absence. We felt terrible for being away from them for so long, but knowing that Emilie was caring for them really lessened the stress and guilt we felt about it.
She doesn't just drop in for 5 minutes, put out food and water and then leave- no! Unlike other pet sitters, she takes the extra time to play with them and show them some love during her visits. In my experience, that's not very common. It's obvious to me that she loves animals and her actions truly show it. I'm extremely grateful to have found such a wonderful, caring and responsible/ dependable pet sitter! She is truly the BEST! Thank you Emilie!!!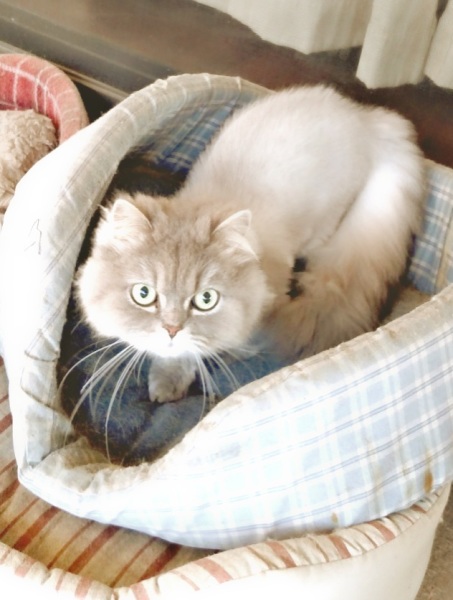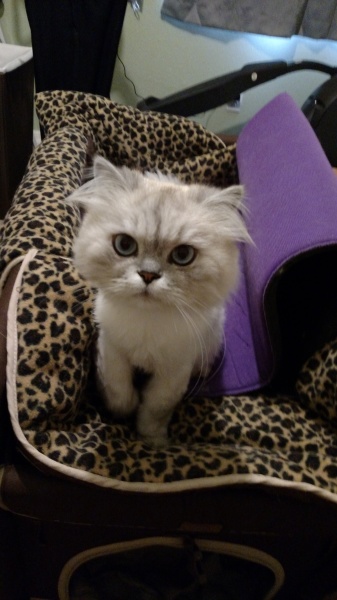 Denisa Gill 
Did a great job communicating and taking care of our two dogs!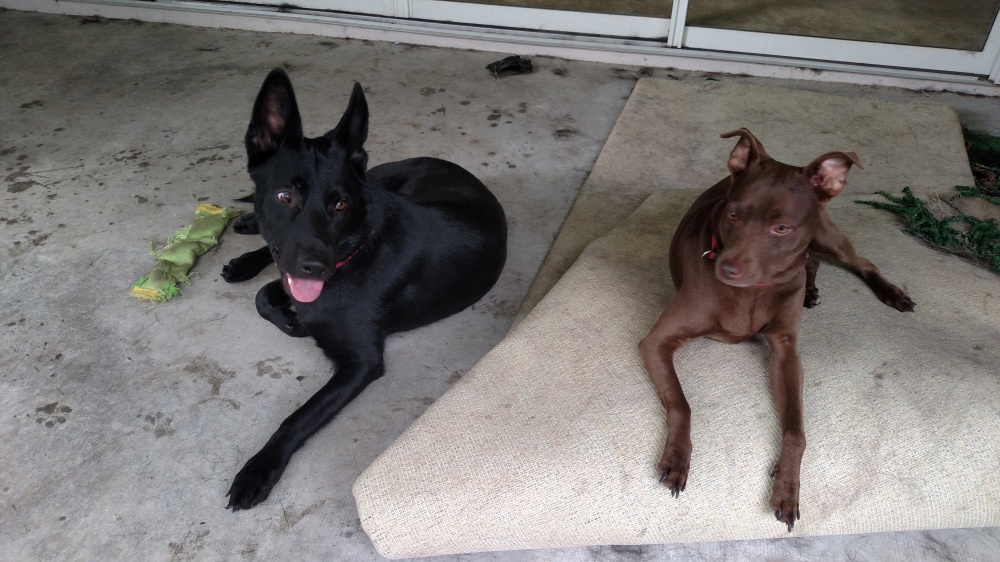 Cecelia Lindsey
The best! I was very uneasy about leaving our sweet older dog for two weeks straight. We interviewed four well reviewed pet sitters in the area. Emilie was the clear choice and I could not be happier with that decision. From the moment she walked in the door, our fur baby fell in love with her and didn't leave her side. Emilie went above and beyond to reassure me that our pet would be happy and loved in our absence, and she absolutely was. From the pictures, videos, updates, and extra touches, she is just the best at what she does. She really is very kind, responsible, and trustworthy, we will never use anyone else. Thank you Emilie!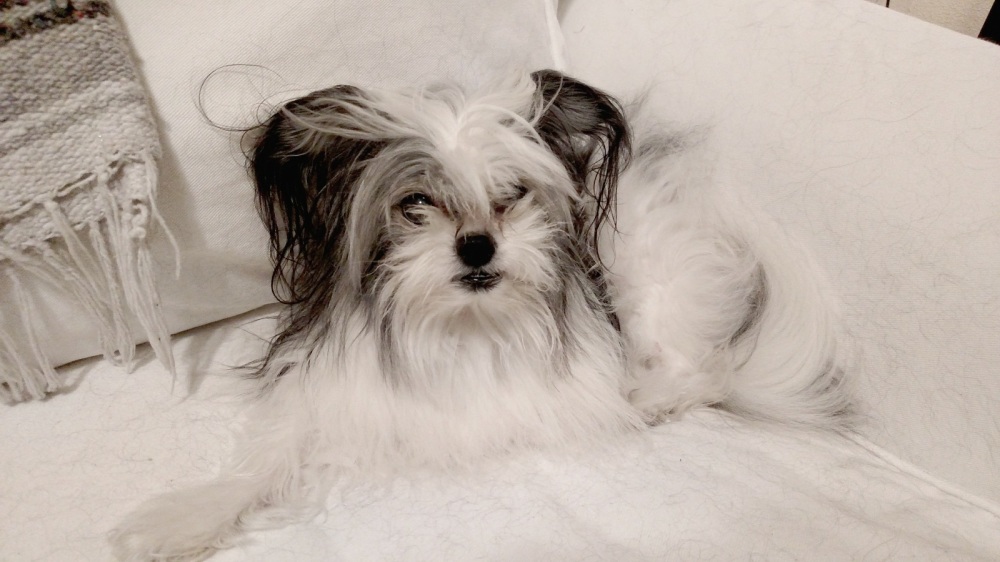 Gloria Choquette 
Emilie was great! Trosky loved her and her updates made me feel at ease! I would definitely recommend her! Super sweet, informative, and attentive! Great customer service and friendliness!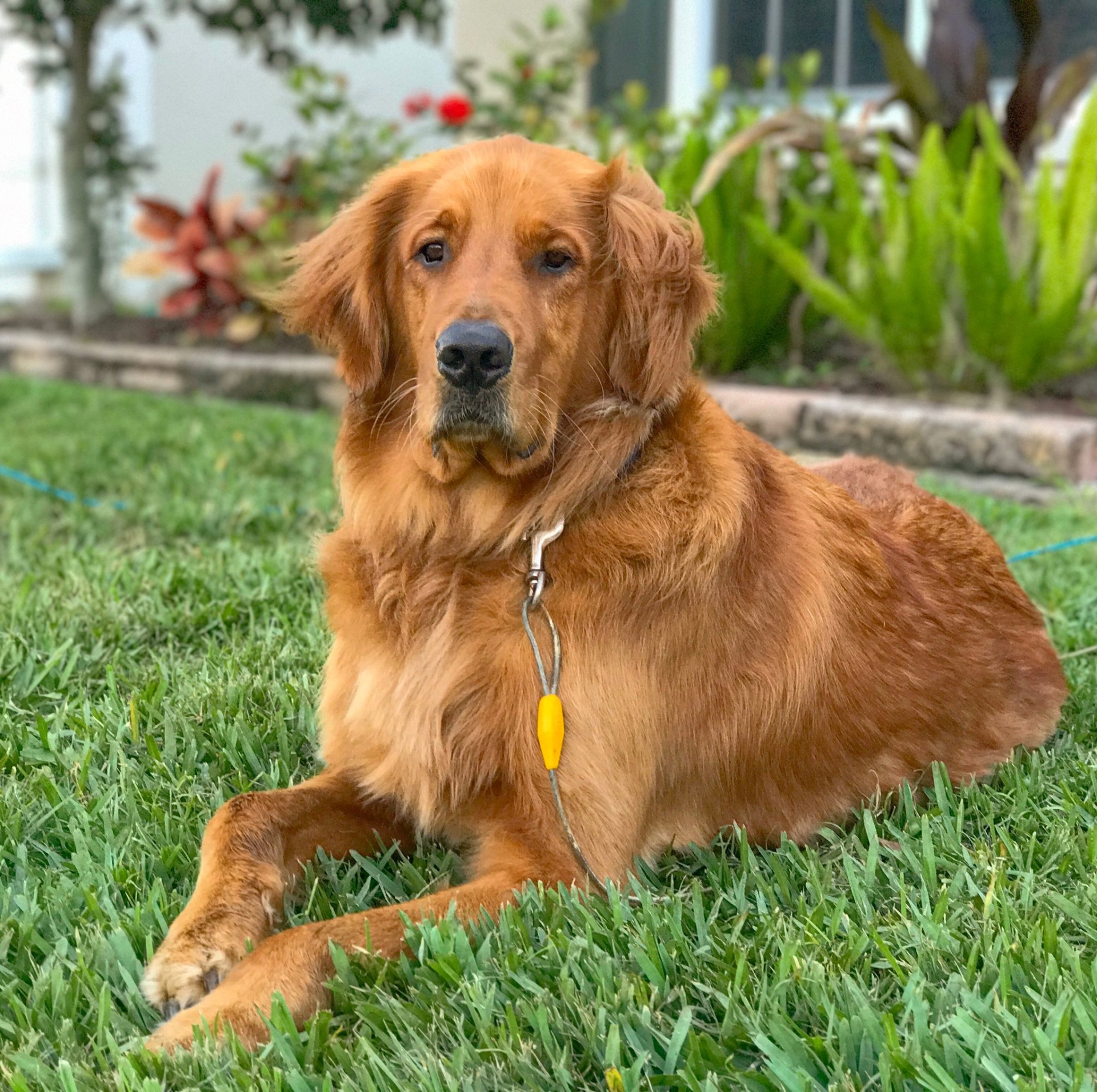 Emily Choquette 
Emilie was absolutely amazing! She was already taking care of my mom's dog for the weekend, and my sister in law, my brother and I all brought our dogs as well and only told her a day in advance. She was perfectly fine with it and treated them all amazingly! And that was four dogs at once! She spent time and gave attention to each one of them! She was very trustworthy and wonderful with the animals, making sure they are comfortable and happy. She also brings in mail AND brought in some packages for my mom. Also, she will constantly keep you updated on the well-being of your pet, with pictures and detailed messages! And she gives each pet a report card for their behavior! You can definitely tell she has a love and passion for these animals! I would recommend her for anyone that wants their pet to have special care! Way better than a shelter! Thanks again, Emilie!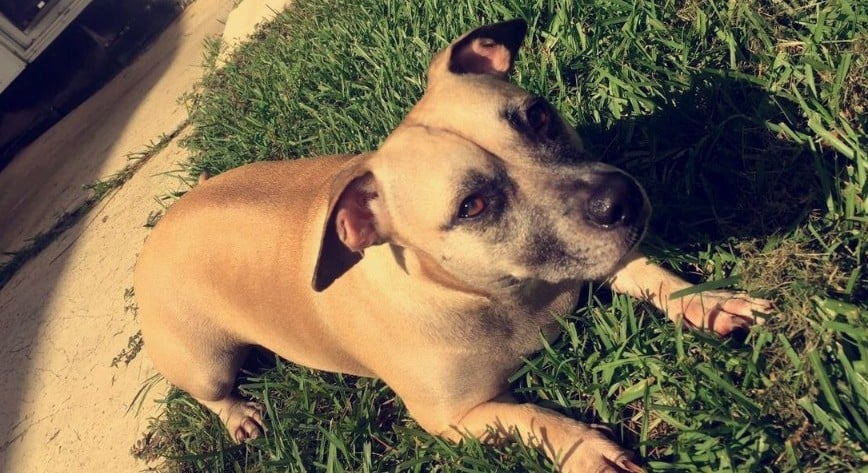 Penny Dieg
This was our first experience leaving our cat with a stranger. It was an amazing experience. We had a death in the family and needed her with very short notice. She called me right back. Set up interview that day. I think we left the next day.

She was very professional. She truly cares about pleasing you and taking care of your pet as you would yourself. She sent us text and video of our cat each day. We are very particular about people in our house without us. We felt comfortable giving her access.

Our cat is not a lap cat and avoids strangers. She loved Emilie. Anyone could feed her and empty litterbox. Our biggest concern was her getting some loving. Emilie took care of that.

We will definitely use her services again. We really liked her!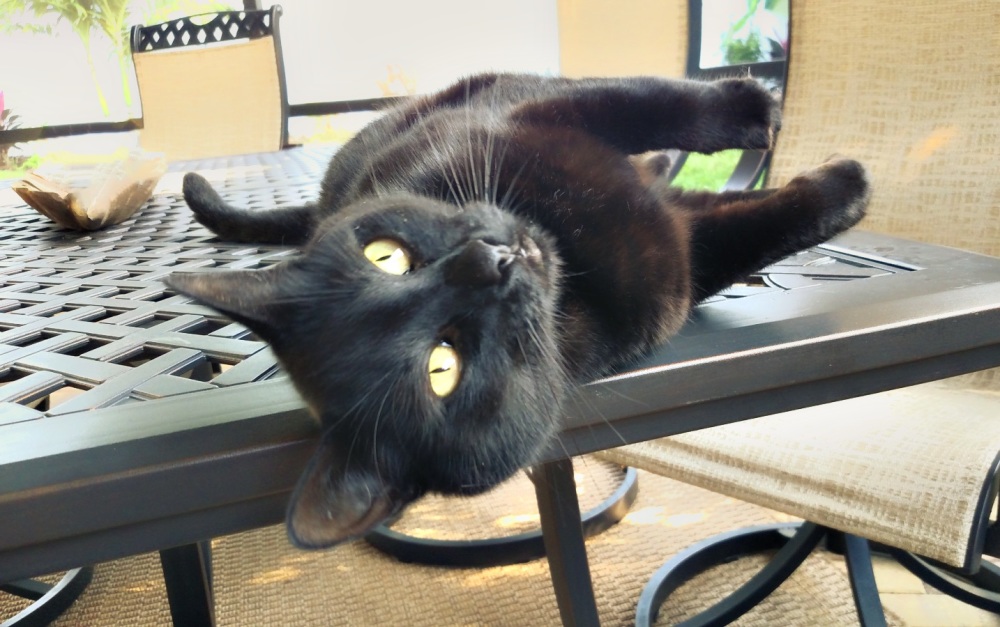 Pamela Todd
Emilie was very attentive while taking care of our dogs. She is reasonably priced and left us with no worries!! We will definitely use her again!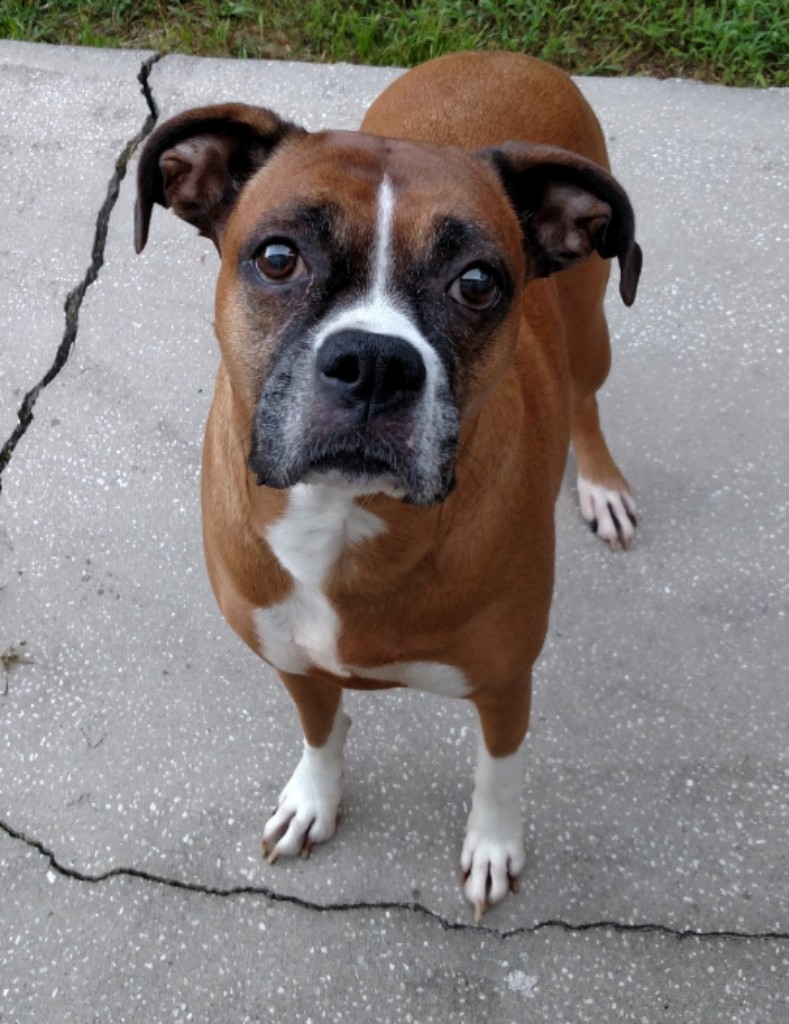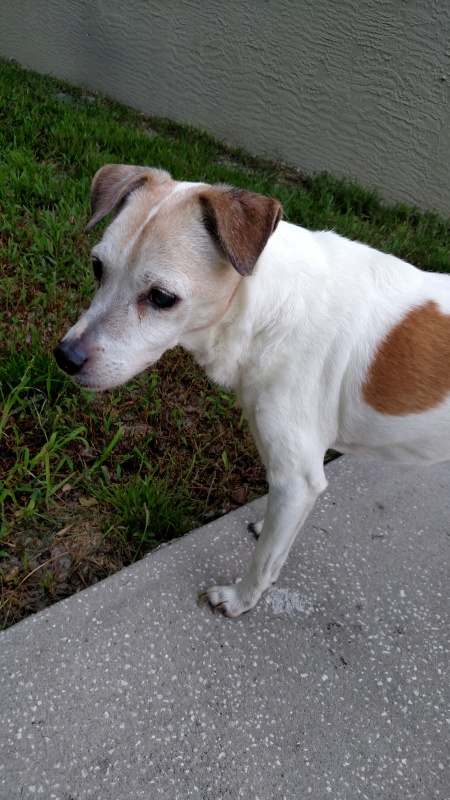 Shawn Butler
Great service and the dogs were happy to have someone who enjoys being around the animals. You can tell by the care she gives that she enjoys what she is doing. Would highly recommend.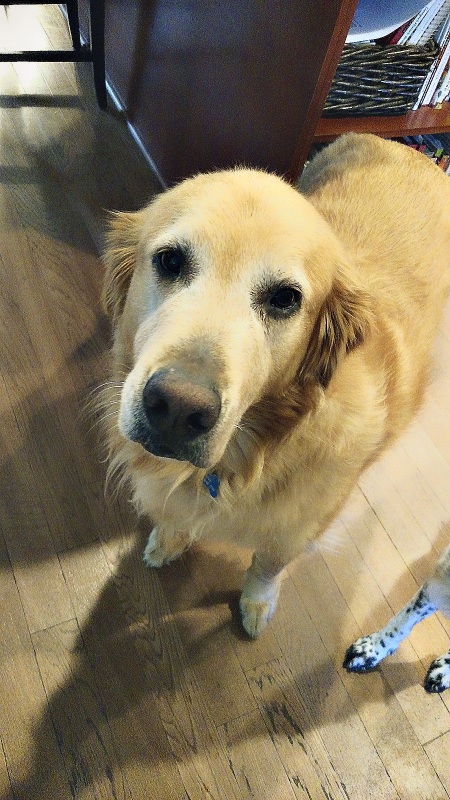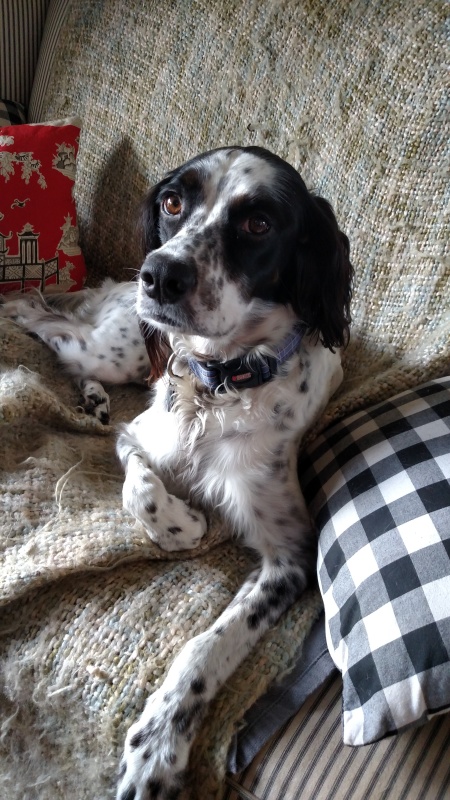 Carla Graham
Furmom to Lily, Bella & C.B.
On the initial meet, I could tell right away Emilie loved animals. My 3 dogs just loved her so I knew it would be a good fit and I wouldn't have to worry about "my children" when I had to be away. She had all great reviews too which made it an easy choice. Love the "Report Cards"!! Will definitely use Emilie for future services.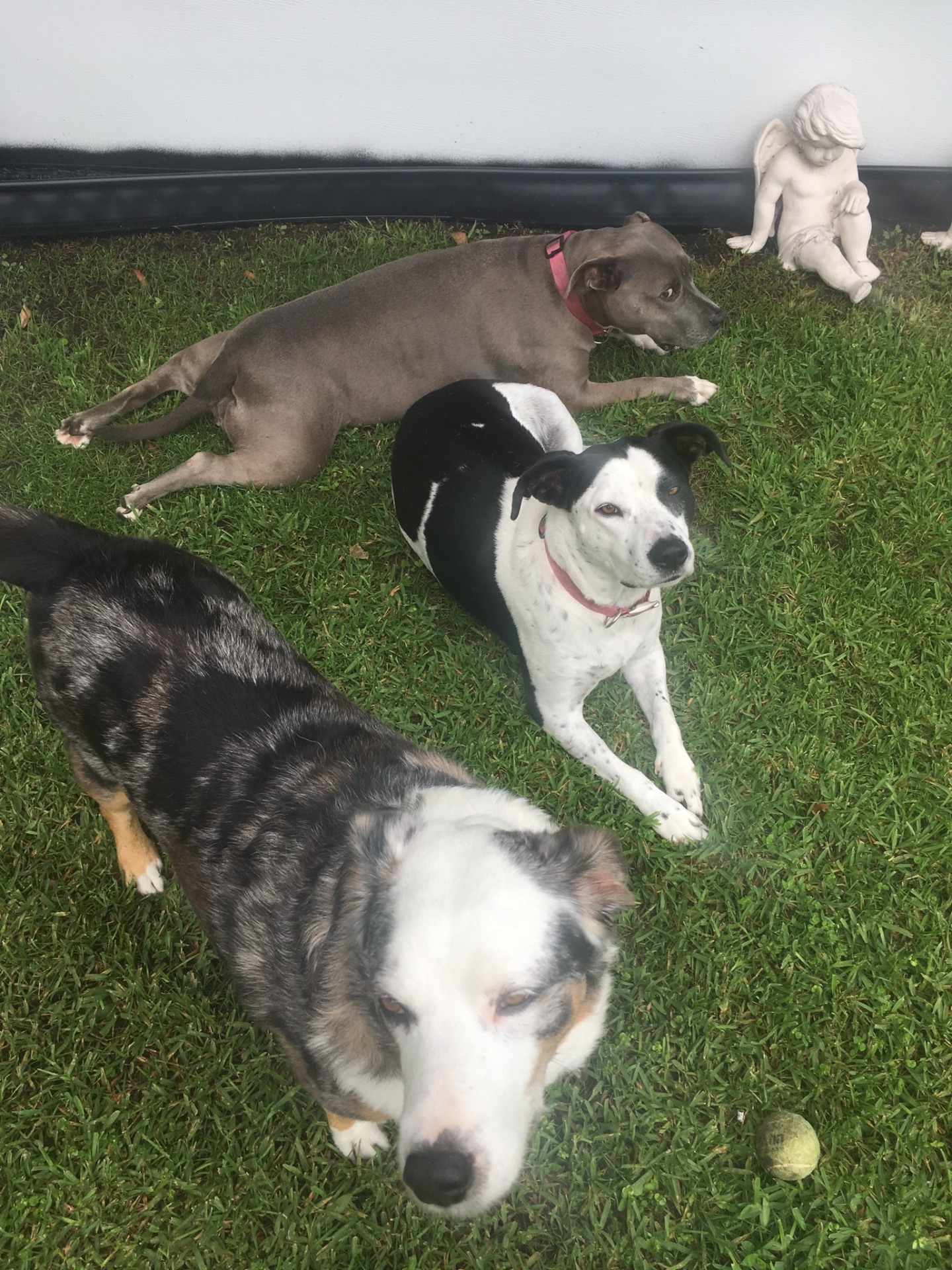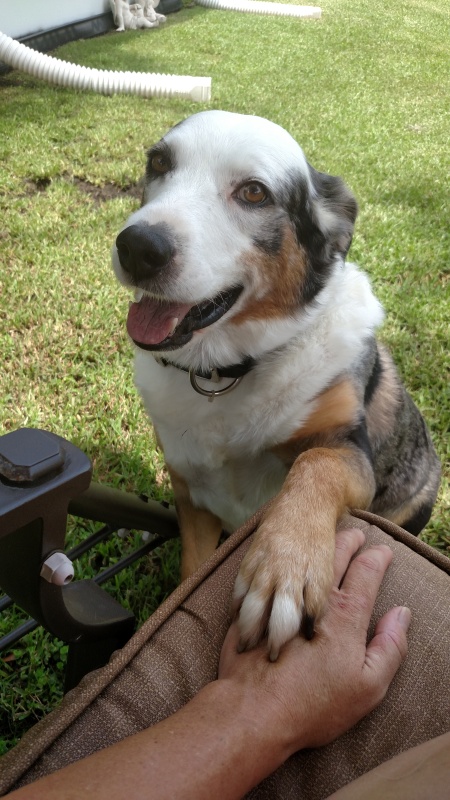 Nancy Boyle
Becca says: Wow, I loved her! Mom got regular photos and status reports so she didn't worry at all. Everything was clean and I was happy when she got home. Mom says she will definitely use her again!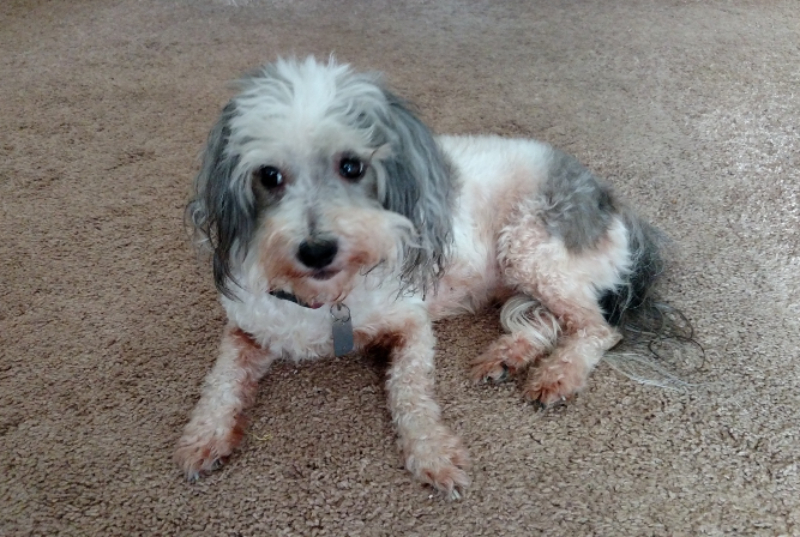 Lauren Albaum
Our 3 year old goldendoodle is our first born and, until now, we never trusted anyone enough to watch him. We actually had a babysitter for our infant before we found Emilie! We could not be happier with the attention Emilie doted on our Brinkley pup. She went above and beyond to make us feel comfortable, sending photos, videos, and texts. We will definetly use her again next time we leave town!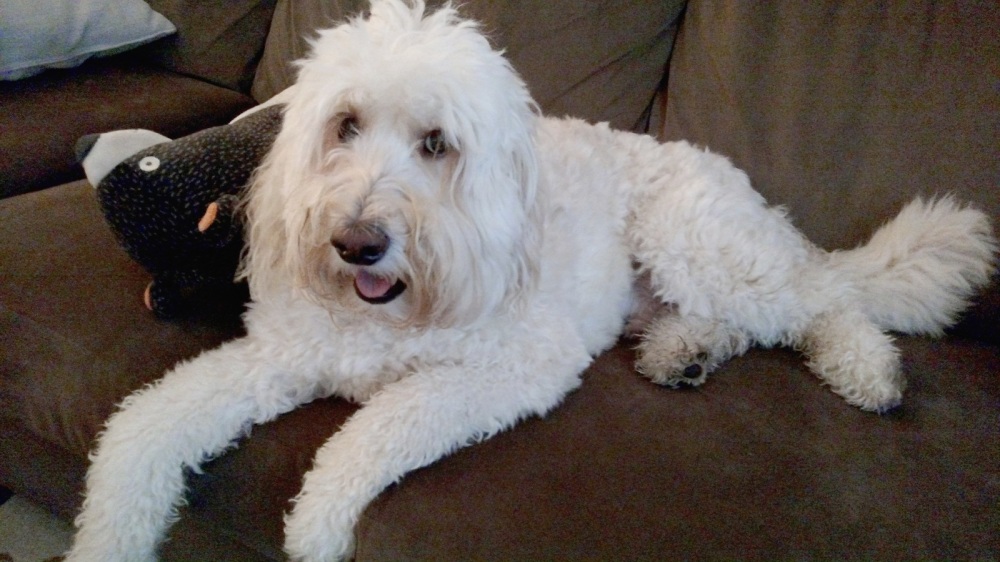 Kevin Giliam
Talk about saving the day! I needed someone to dog sit. Emilie came highly recommended by my "Full" boarding place. I contacted It's Leash I can Do "Emilie" and she happened to be close taking care of another customers loved one. She promptly came over too met with my dog and me. When Emilie went to take care of my dog "at my house", she provided photos and updates on how my baby girl was doing. I highly recommend that you call Emilie for any of your animals' walking, feeding, and /or any taking care of needs.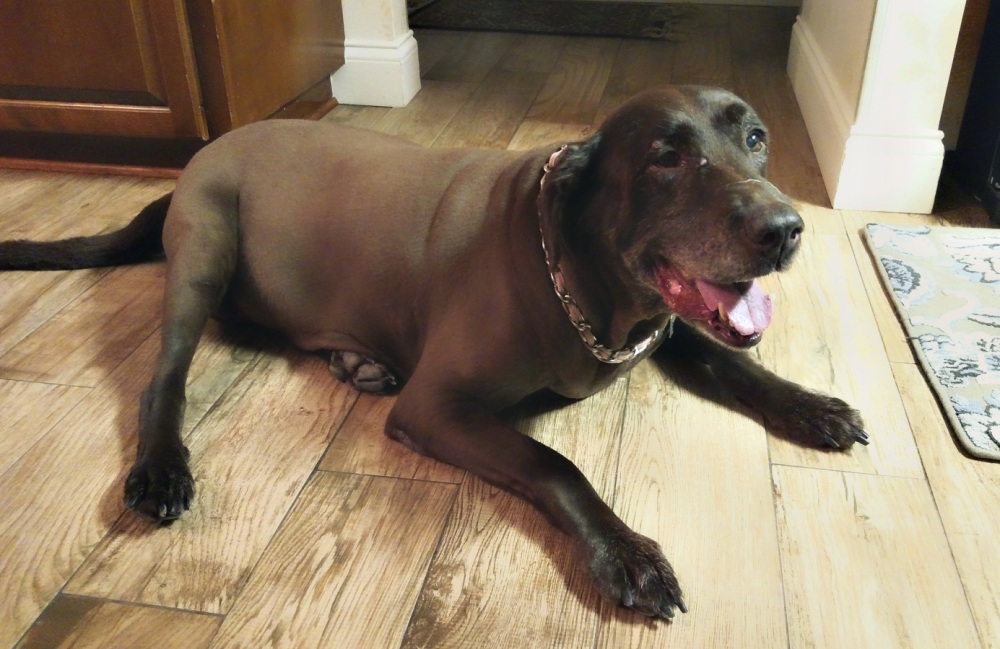 Erica Lagasse
Furmom to Tiger, Julio & Boo Boo
Emilie did a fantastic job taking care of our pets this last week. We recently added a bunny, Julio, to our home and we were nervous to leave him for the first time. Emilie made us feel very comfortable that he and the cats would be well taken care of.  She sent update texts and pictures while were gone so we could relax that everything was fine. Emilie went above and beyond and we will definitely be calling her again next time we are out of town!!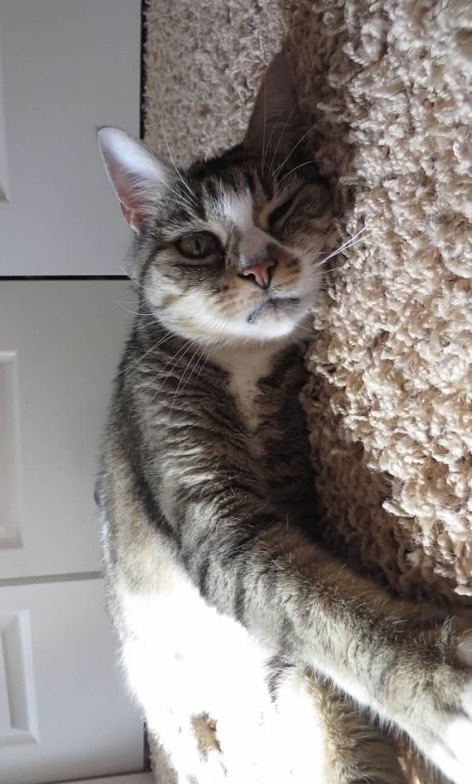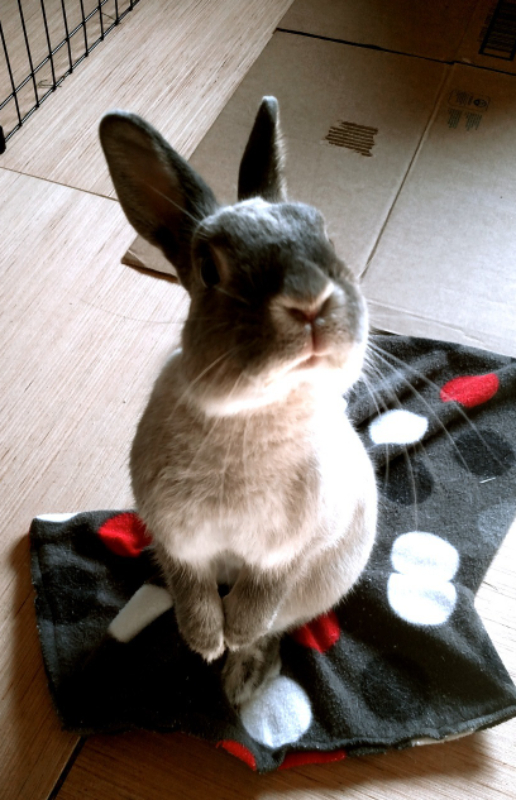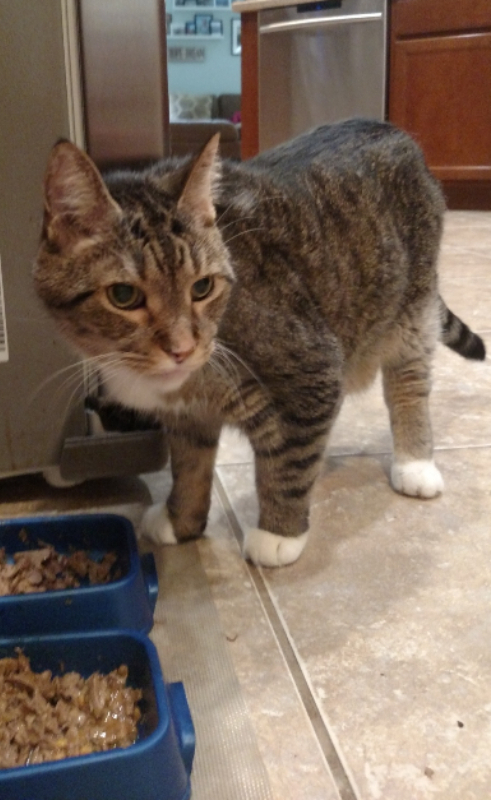 Alexis Fulsang
Emilie was so patient, attentive, and kind, we will definitely be using her the next time we need a dog sitter.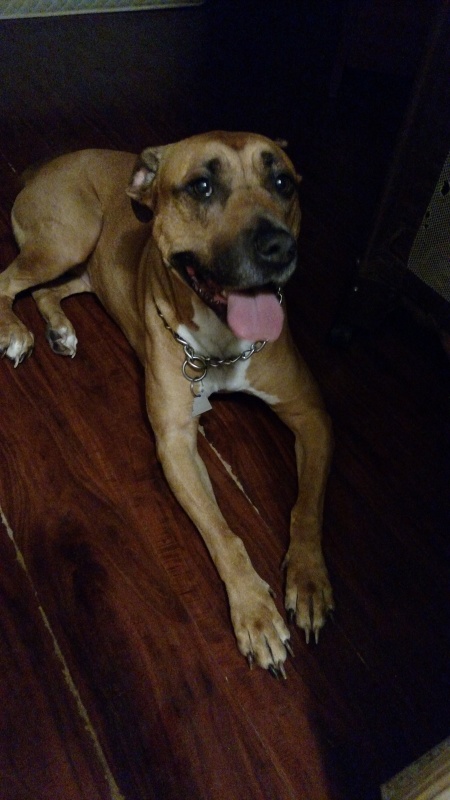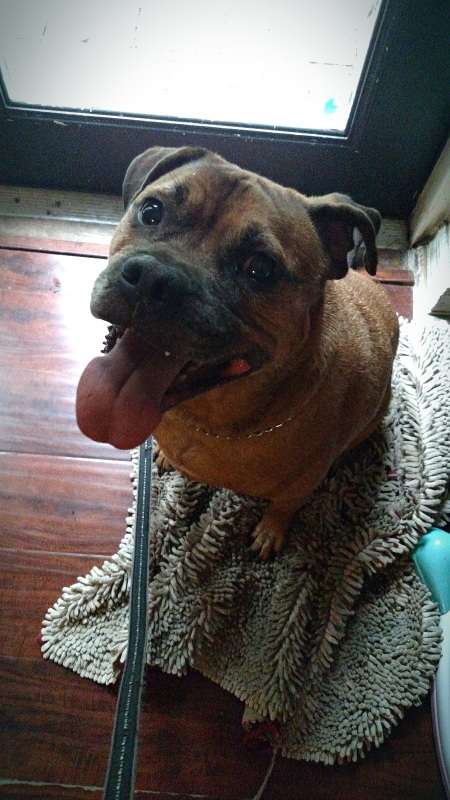 Victoria Barretta-Fink
I give Emilie 5 stars for excellent service!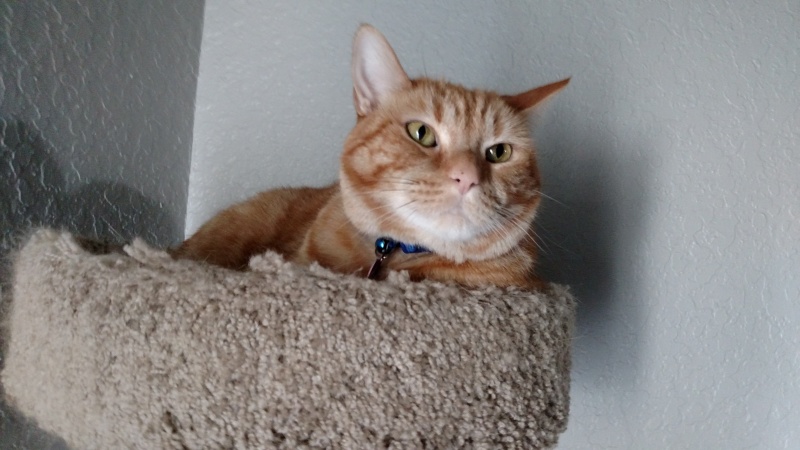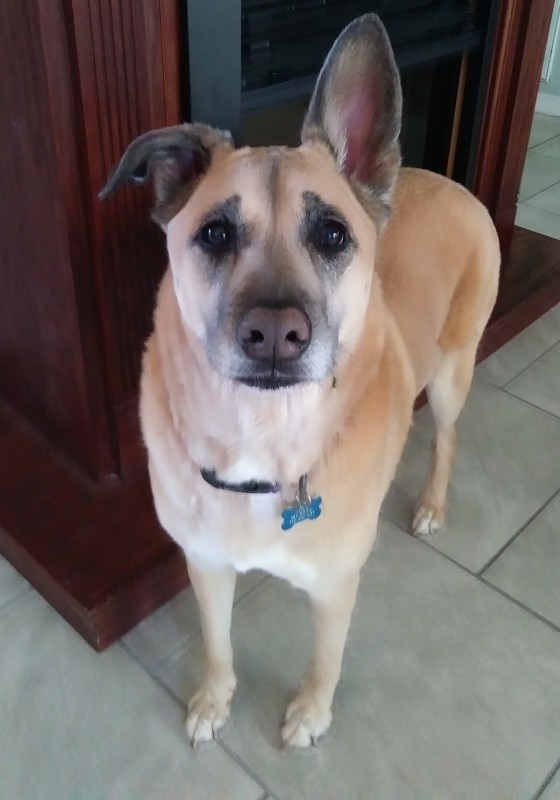 Christina Ward
Emilie truly loves our dog. She is wonderful and very reliable! She took a picture of our dog and gave it to us in a frame. How thoughtful! We love her and strongly recommend her!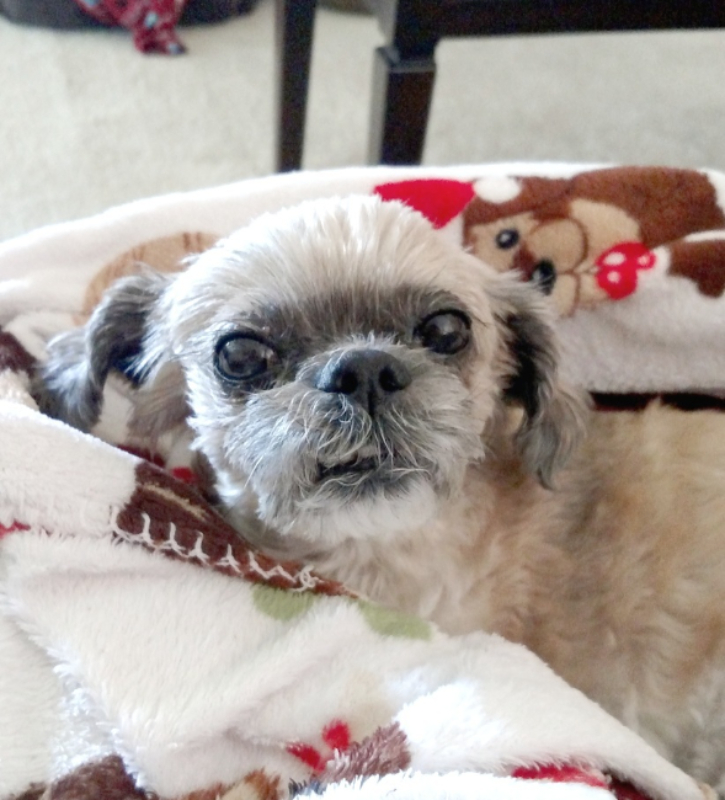 Stephen Flannery
We were a little nervous about leaving Rocky "home alone " but what a great experience it turned out to be.  Emilie pampered Rocky with love and attention and kept us totally informed of his well being.  I highly recommend Emilie look forward to using her again.w thoughtful! We love her and strongly recommend her!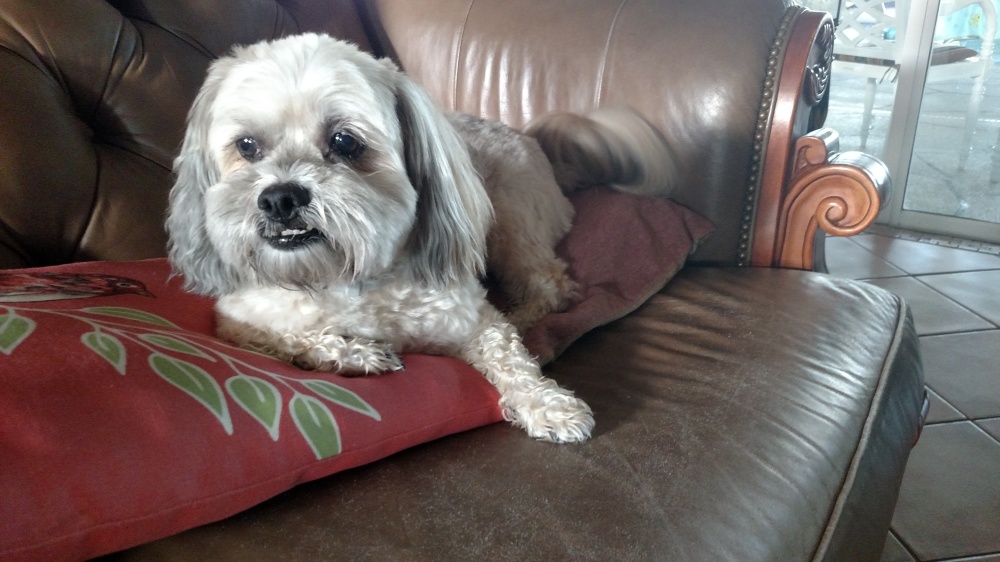 Chris Arthur 
Emilie was a fantastic pet sitter. She even watered plants, took mail in, took trash out, and was a best friend to Luna. I never worried when she was in charge.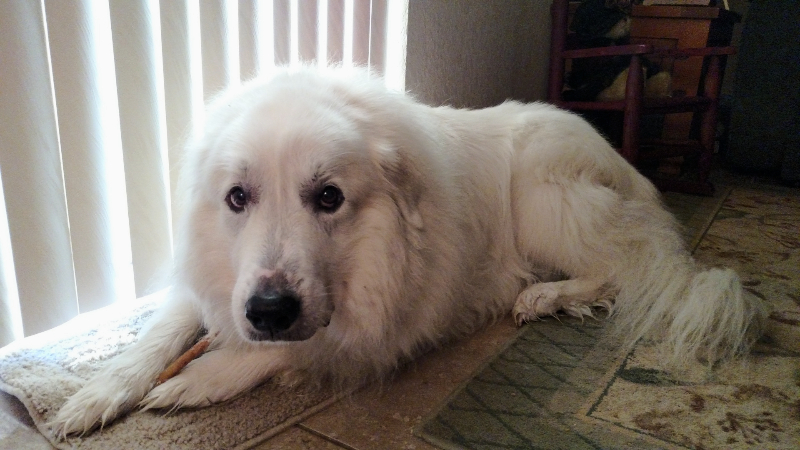 Jessica Bouchey
Emilie did a fantastic job watching our year old Dane! We were a little nervous because Hades is sooo big and Emilie is sooo small, but everything went great!! She took wonderful care of him, and our fish and cats! She kept in very close contact so we never had to worry and I am so glad we had her to rely on!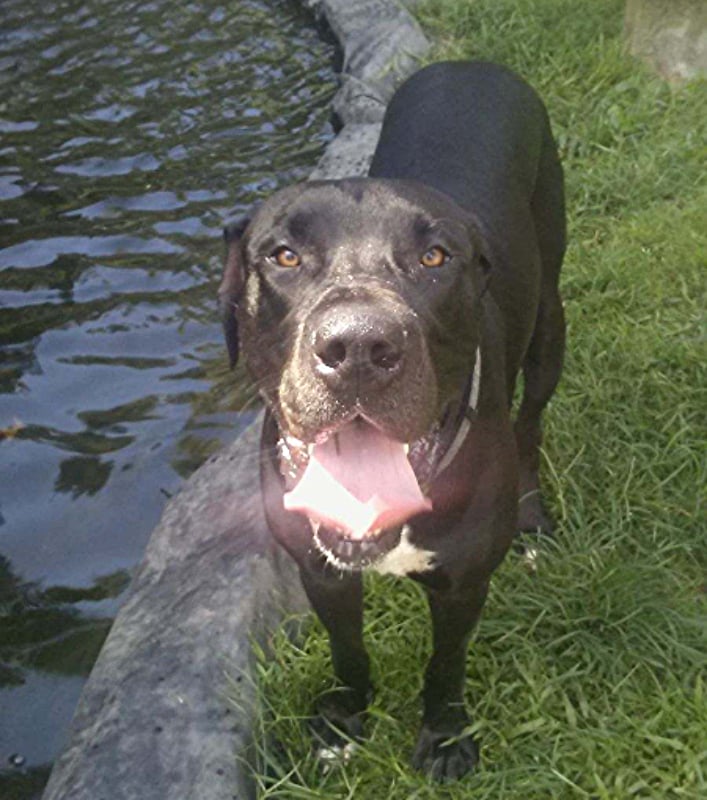 Sharon Mathis
 I have two high energy dogs.  They were well taken care of.  She even gave them play time.  It is so good to know your fur babies are in good hands.  Try her you will love her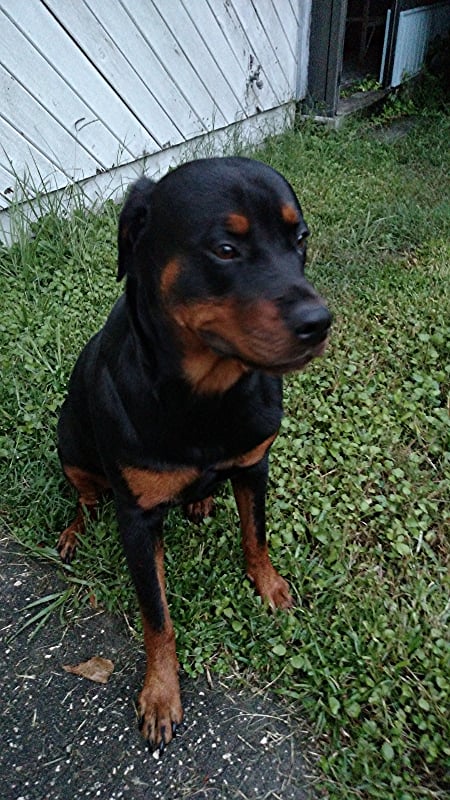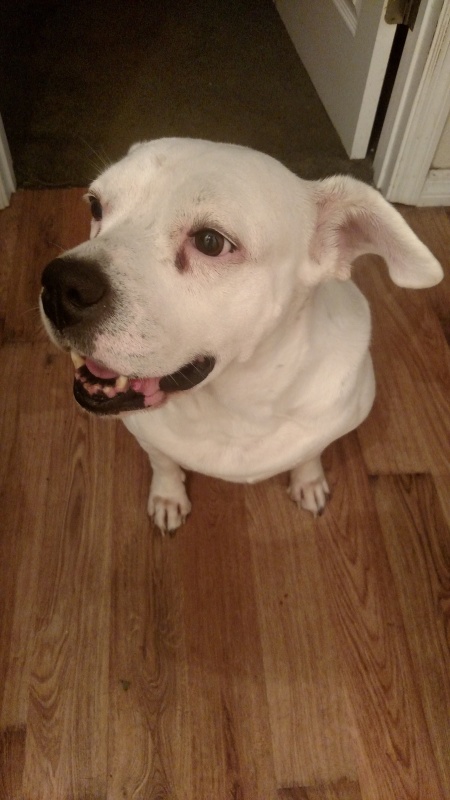 Angela Barrand
 This was the first time I've used a pet sitting service and was very pleased.  Emilie was fantastic!  My two kitties seemed to adapt well with her coming into the house and did not become stressed.  Her daily communication made my vacation more enjoyable.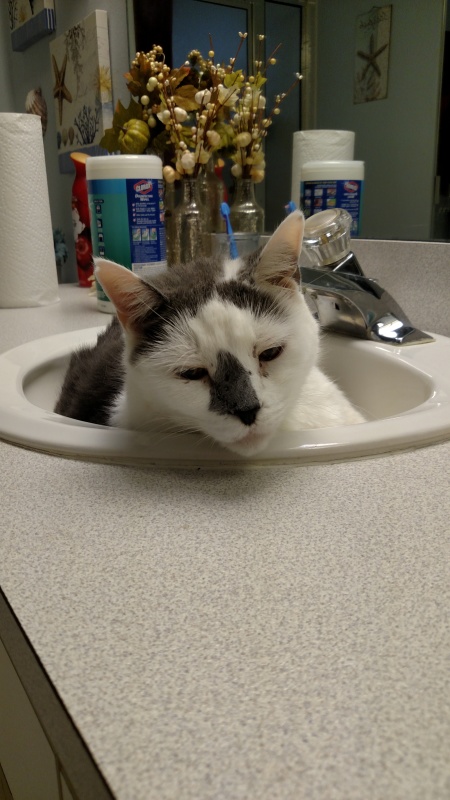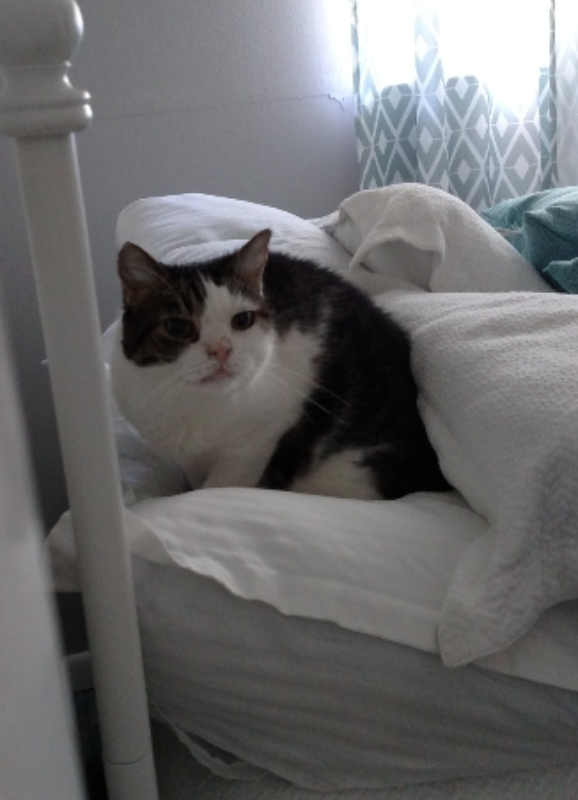 Faith Collins
 I have two Westies who are a handful, however Emilie did a fabulous job in connecting with them and providing Lily and Jack with excellent doggie care. 😊  Thanks Emilie!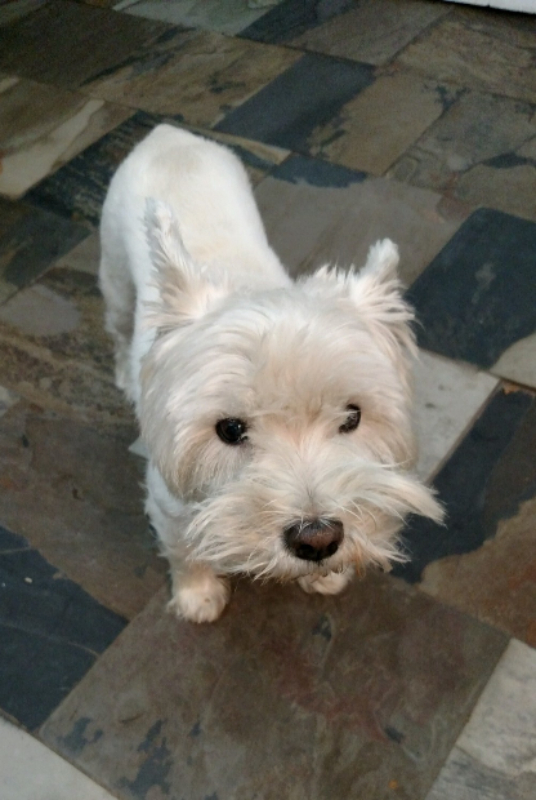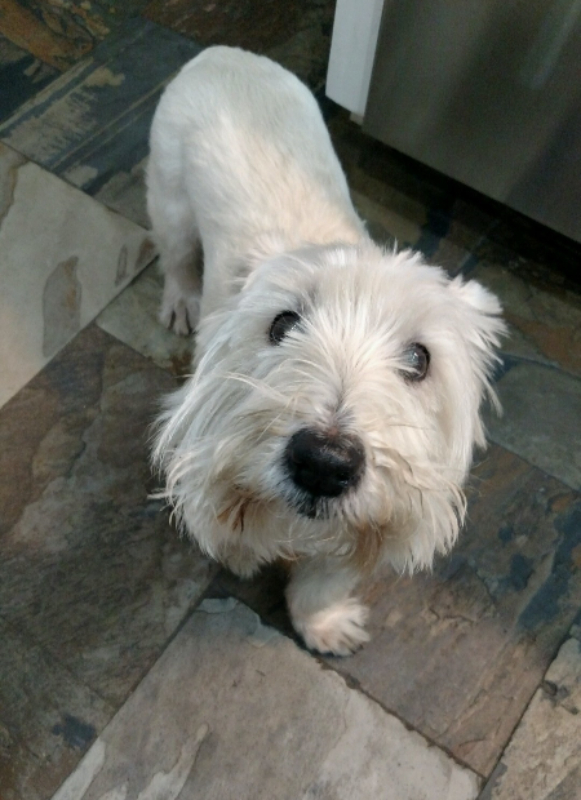 Diane Cavanaugh
​​​​

​

Emilie and her pet sitting business 'It's the Leash I Can Do' was a godsend for us! We moved just one week before having to leave town for four days and a friend referred us to her. Emilie was absolutely wonderful with our beloved cat. She got all of our info up front during a pre-sitting visit and met Sammy our Cat. Then during our time away, she texted us daily and sent us pics and videos of Sammy. We were beyond pleased. We will refer our friends to her at every opportunity and will most definitely use her services again in the future!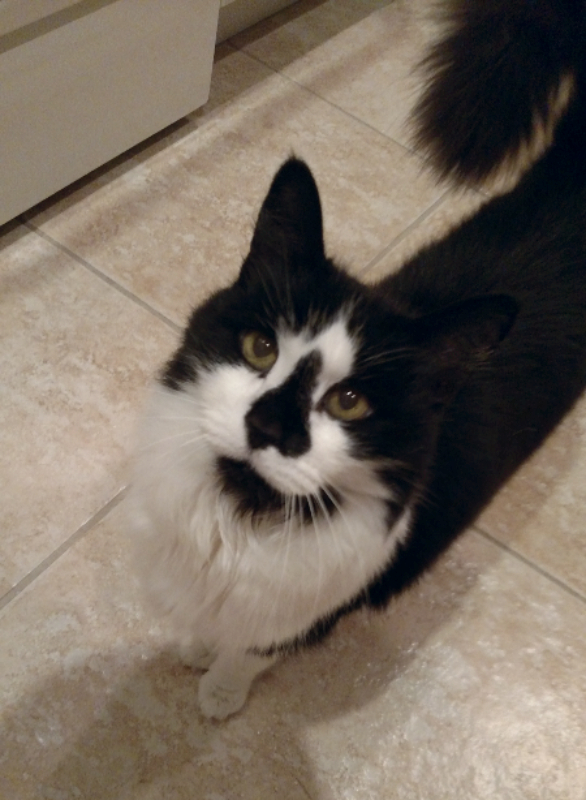 Chuck Czarnik
 I would recommend her to anyone! My fur babies LuLu and Cookie are in great hands with her!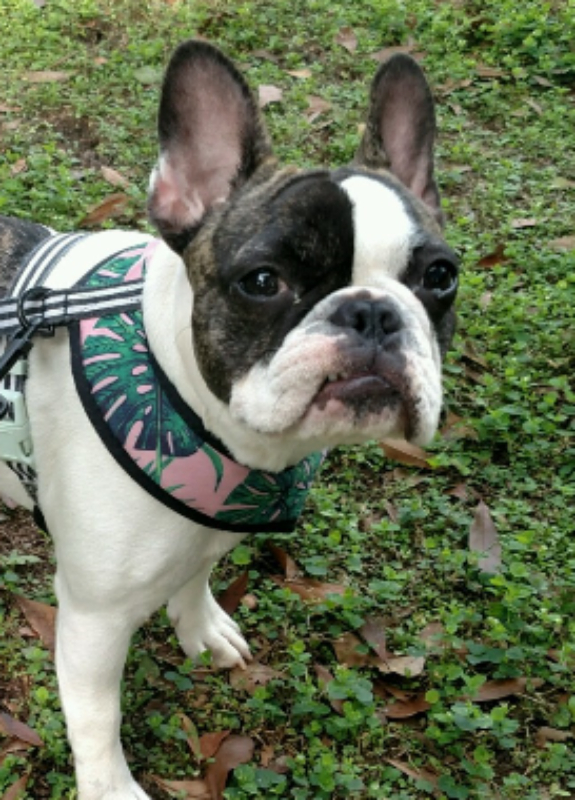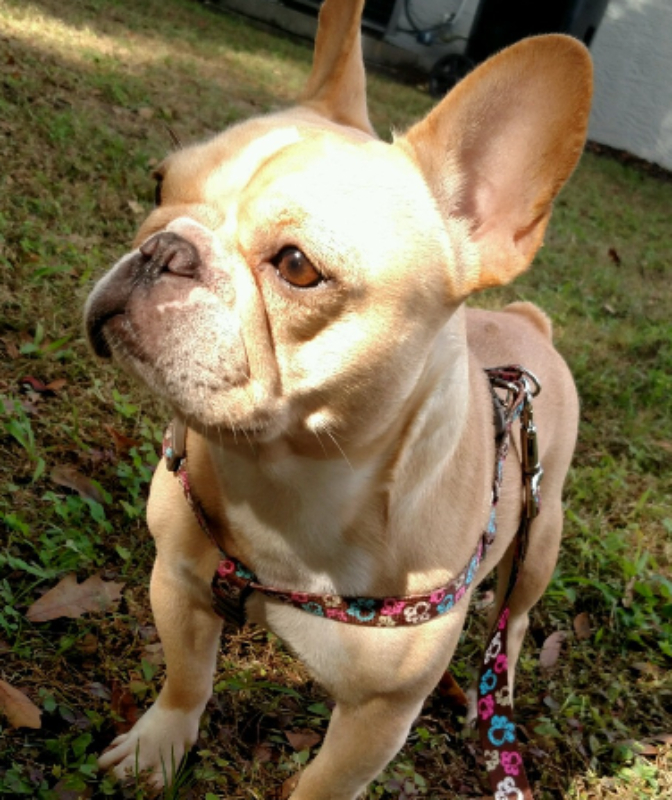 Christine Katz
 Emilie is a very dedicated and responsible business owner. She also has a ton of patience and is wonderful with animals. I hired her after having a bad experience with another popular sitter in Lakeland. She not only met my expectations but exceeded them. I will be contacting her in the future and highly recommend her services.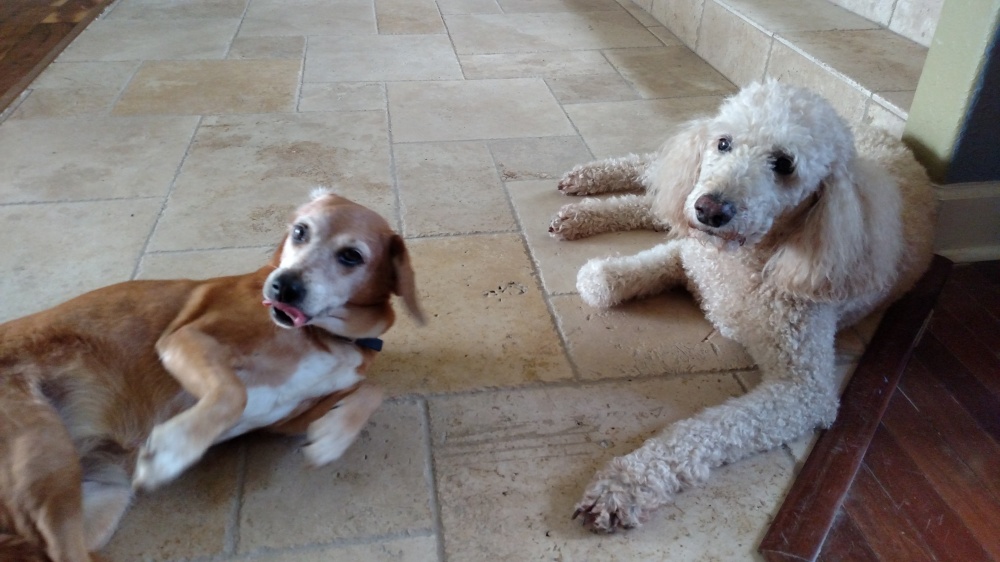 Ben Davison
Furdad to a farm of chickens, rabbits & felines
 Five stars!

We have quite a menagerie at my house, with five cats, two rabbits, and five chickens. Emilie did an outstanding job taking care of our pets while we were away.

Before we left, Emilie came to the house and met all of our pets. She was kind and friendly to the animals, and asked good questions about their care.

While we were out of town, she fed and watered all of our animals, collected eggs from the hens, and scooped the various boxes. She sent daily updates via text and included pictures of our critters, which was nice. She was good about asking questions if anything seemed odd with the animals and was always quick to reply to us if we asked her a question.

Before we returned home, Emilie went above and beyond and changed all the cat boxes and the rabbit box completely, leaving everything very neat and tidy for us when we got home. We came home to happy animals and no pet messes. The next time we leave town, we will be calling Emilie back for sure!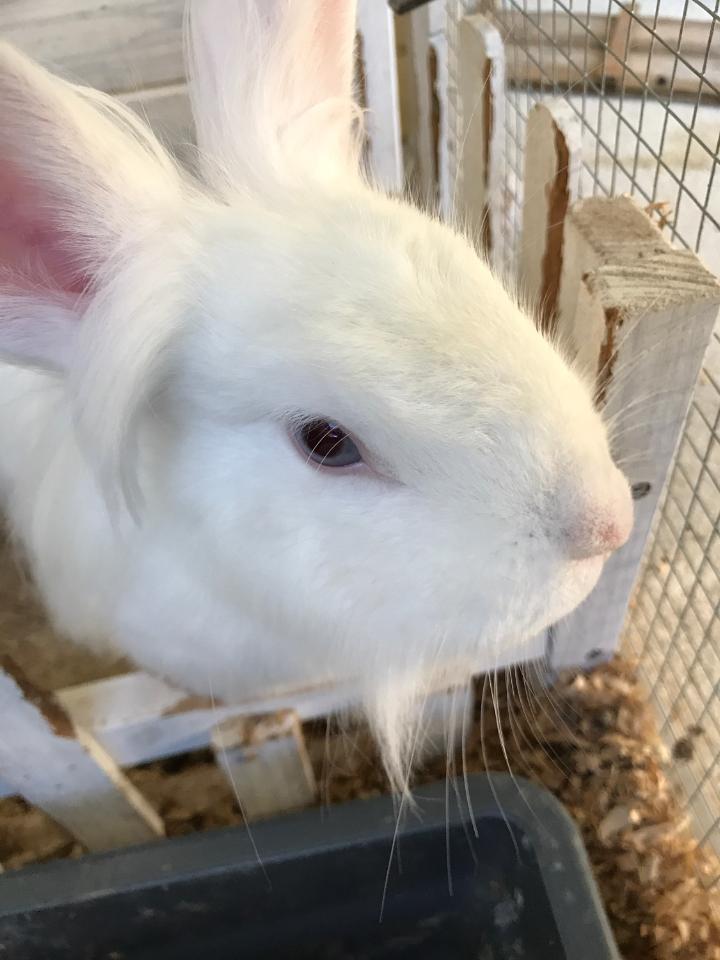 Jaime Kohl
 Emily was so fantastic and put our fears to rest...we are the most over protective parents you would ever meet....so when our girl was being reserved Emily took her time to make sure the dogs were comfortable with her..she is all about the dogs, which I love.  Plus she sent us great photos while we were away...definately will use her again and highly reccomend.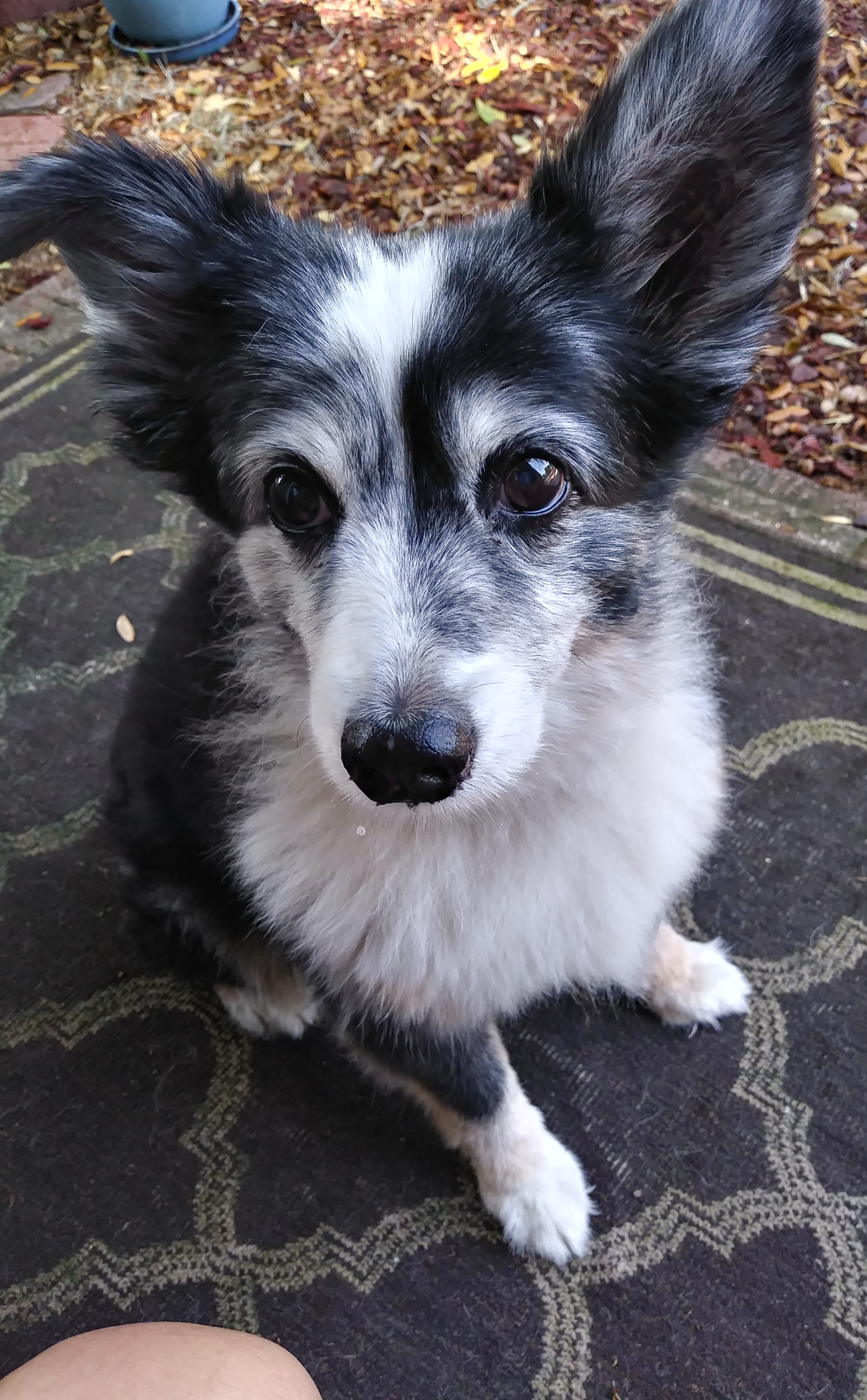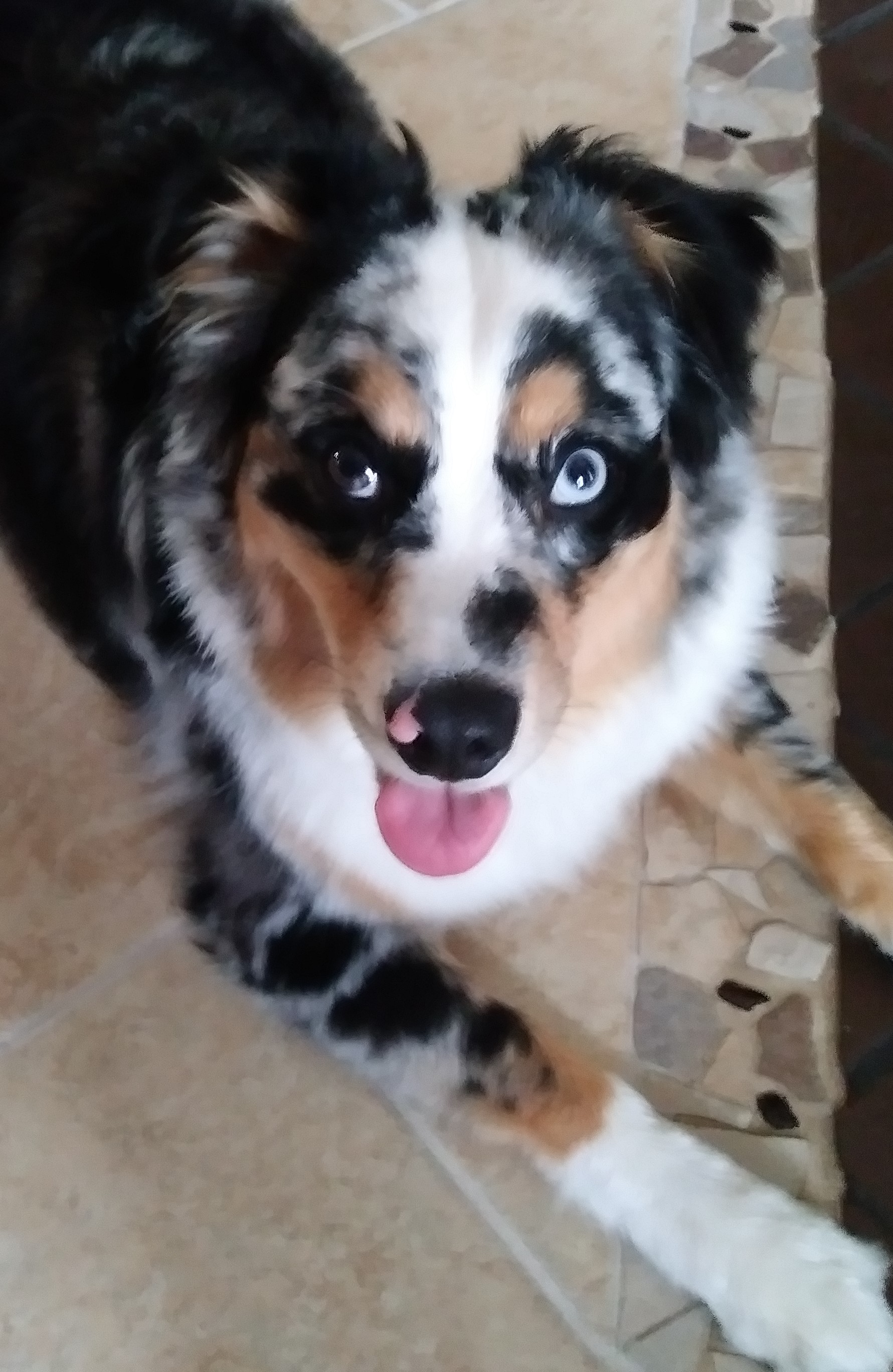 Jennifer Gillespie
 Emily was awesome and we really appreciate her taking care of Bell while we were on vacation! We will definitely call her when we need a dog sitter! Thank you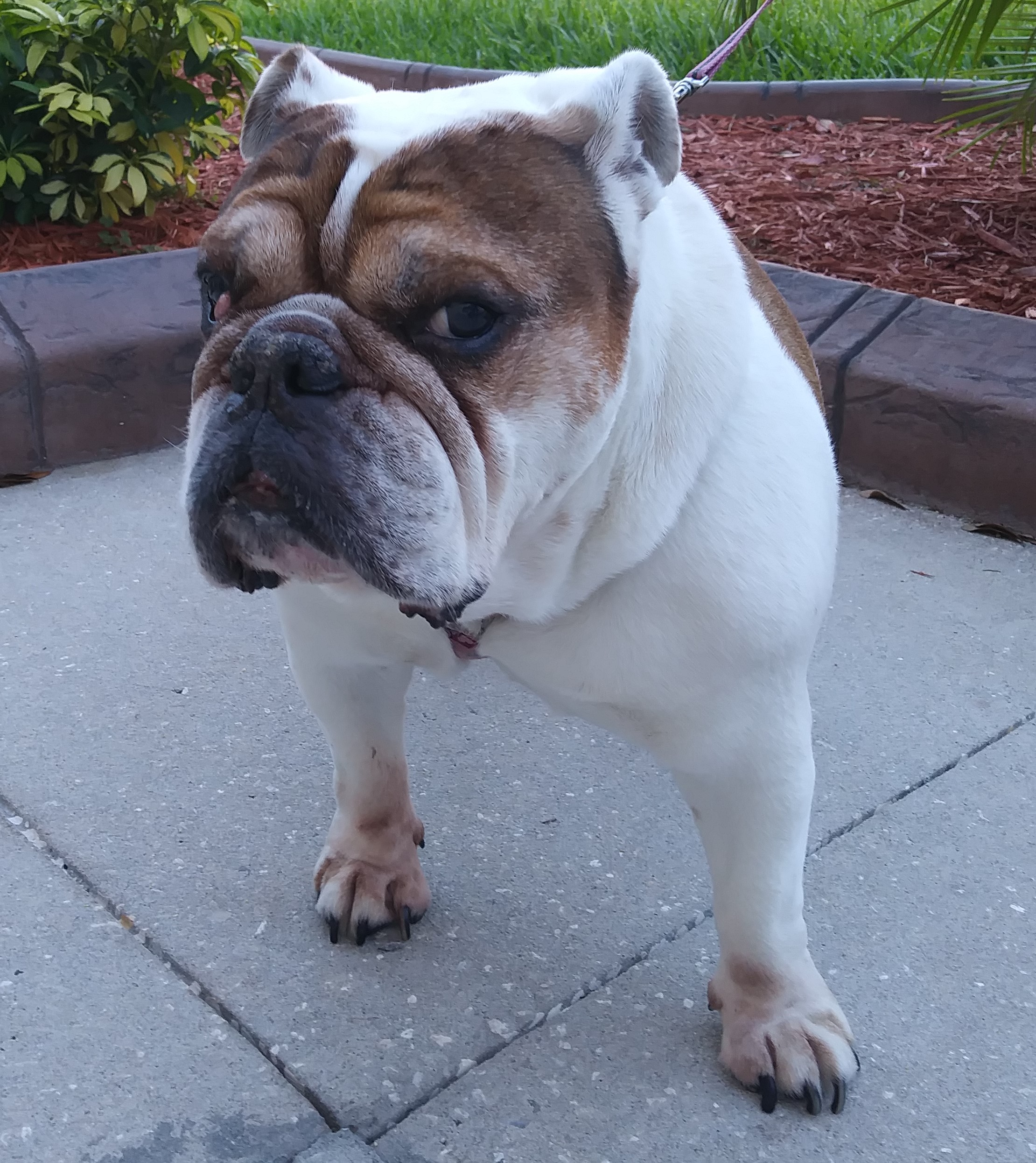 Carmen Monge
Furmom to Apollo, Roman & Presley
 She was a God send for us. She was great, warm and very professional. I would recommend her to anyone. We will definitely use her to watch our babies  again and again and again!!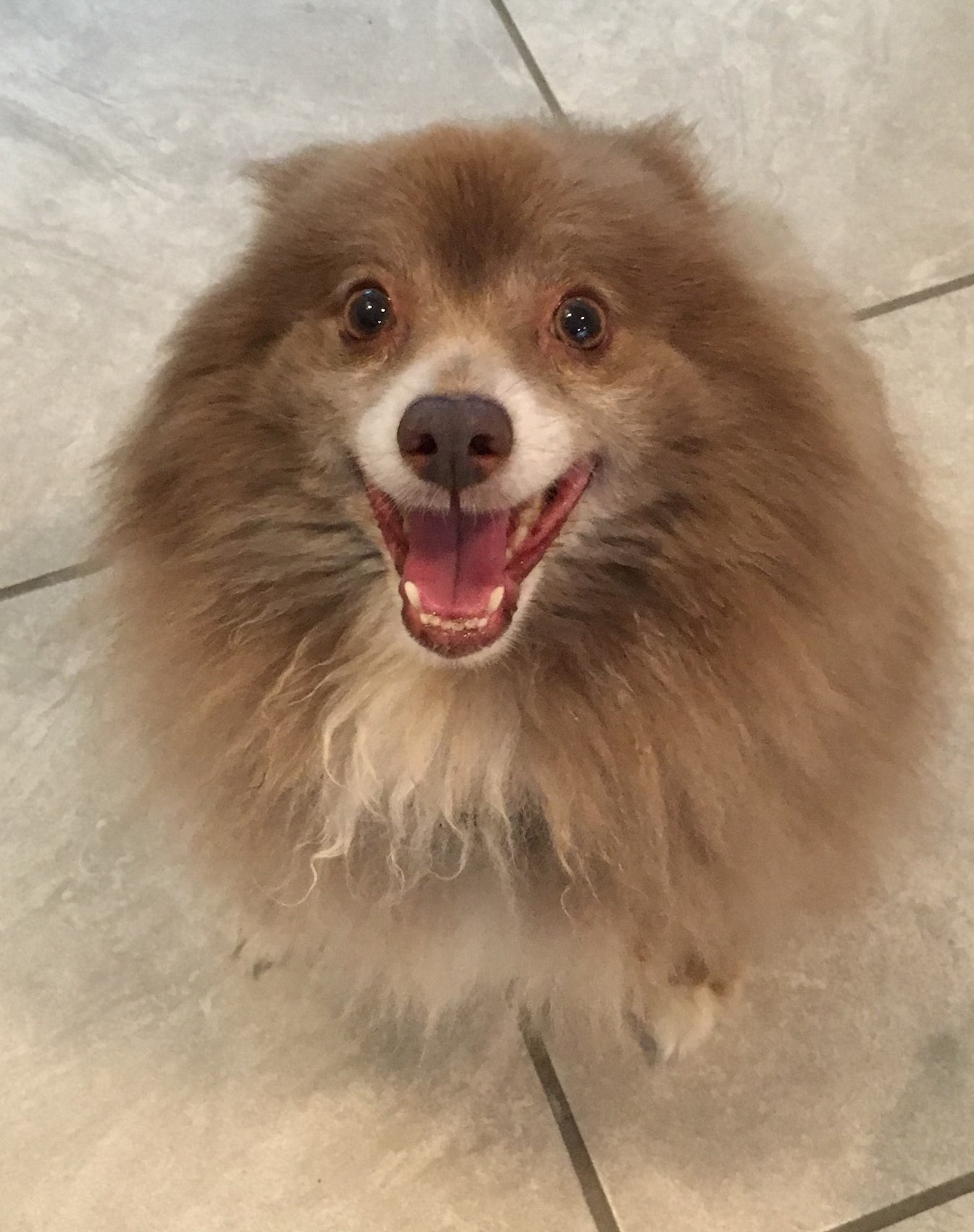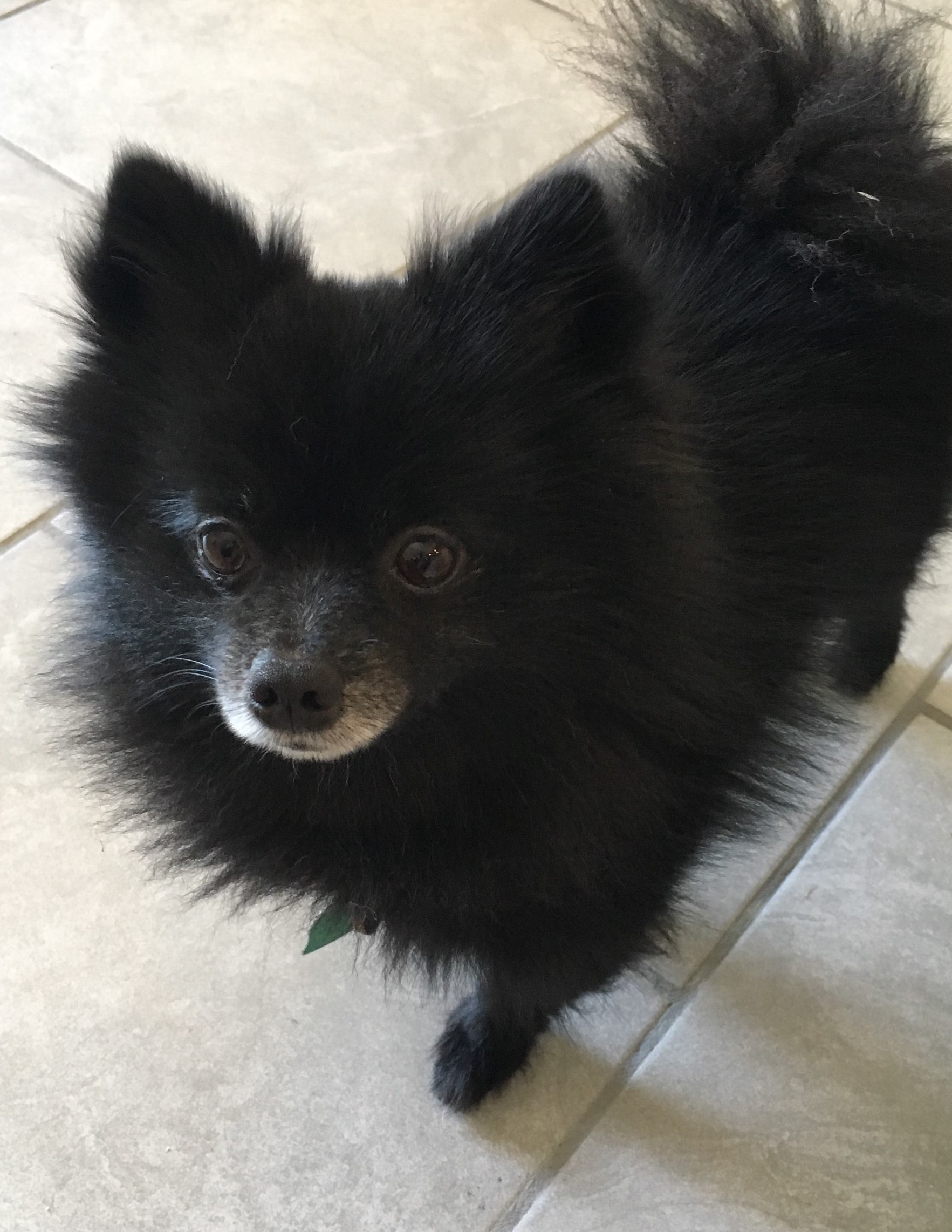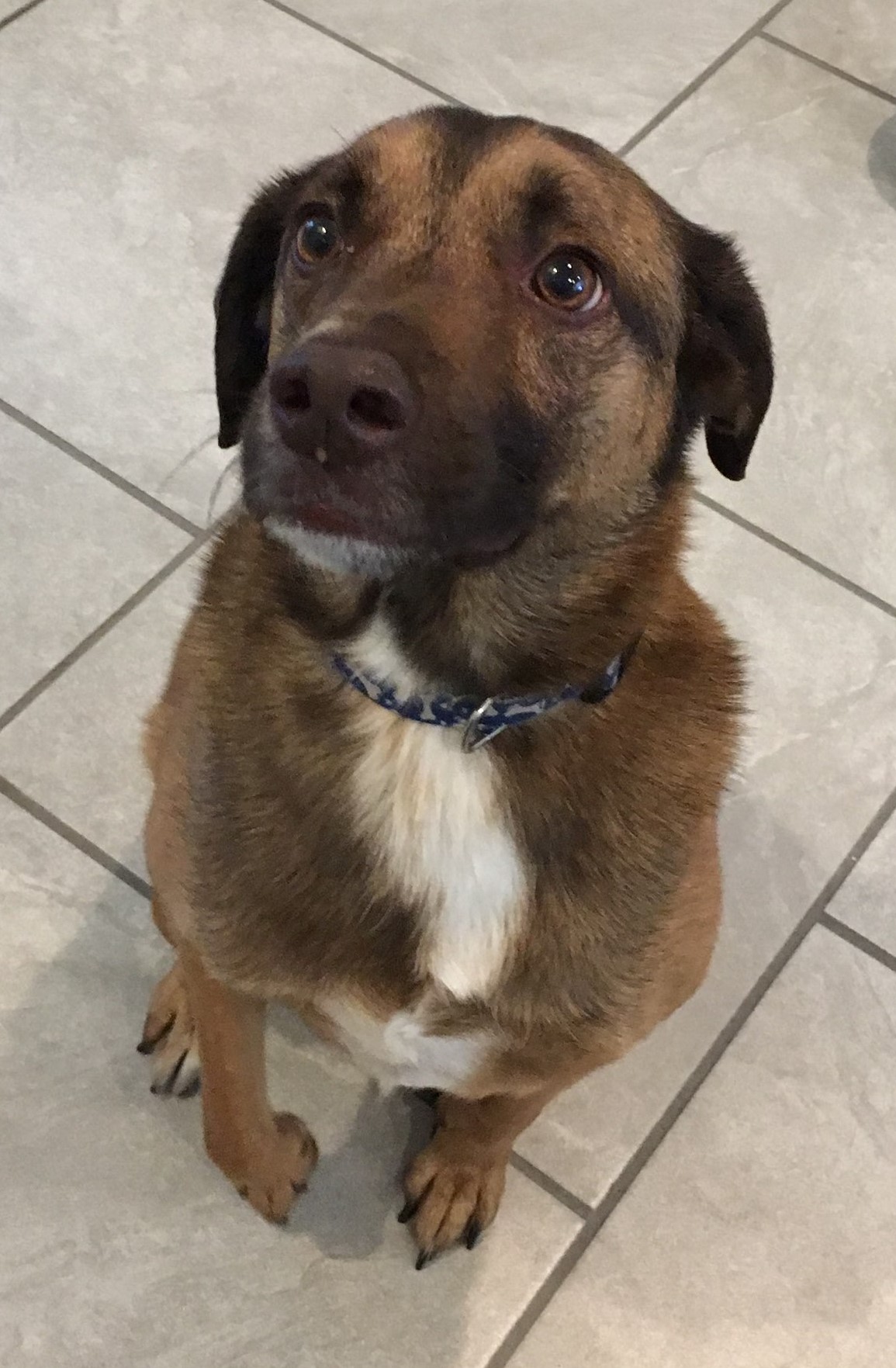 Brittany Rustenberghe
 Emilie was such a great doggie care giver!! I was very appreciative she was always there when she said she would be and my baby got lots of love while I was away at for my wedding!! I definitely recommend her services to anyone who is in need. Thanks Emilie from Brittany and Tobie!!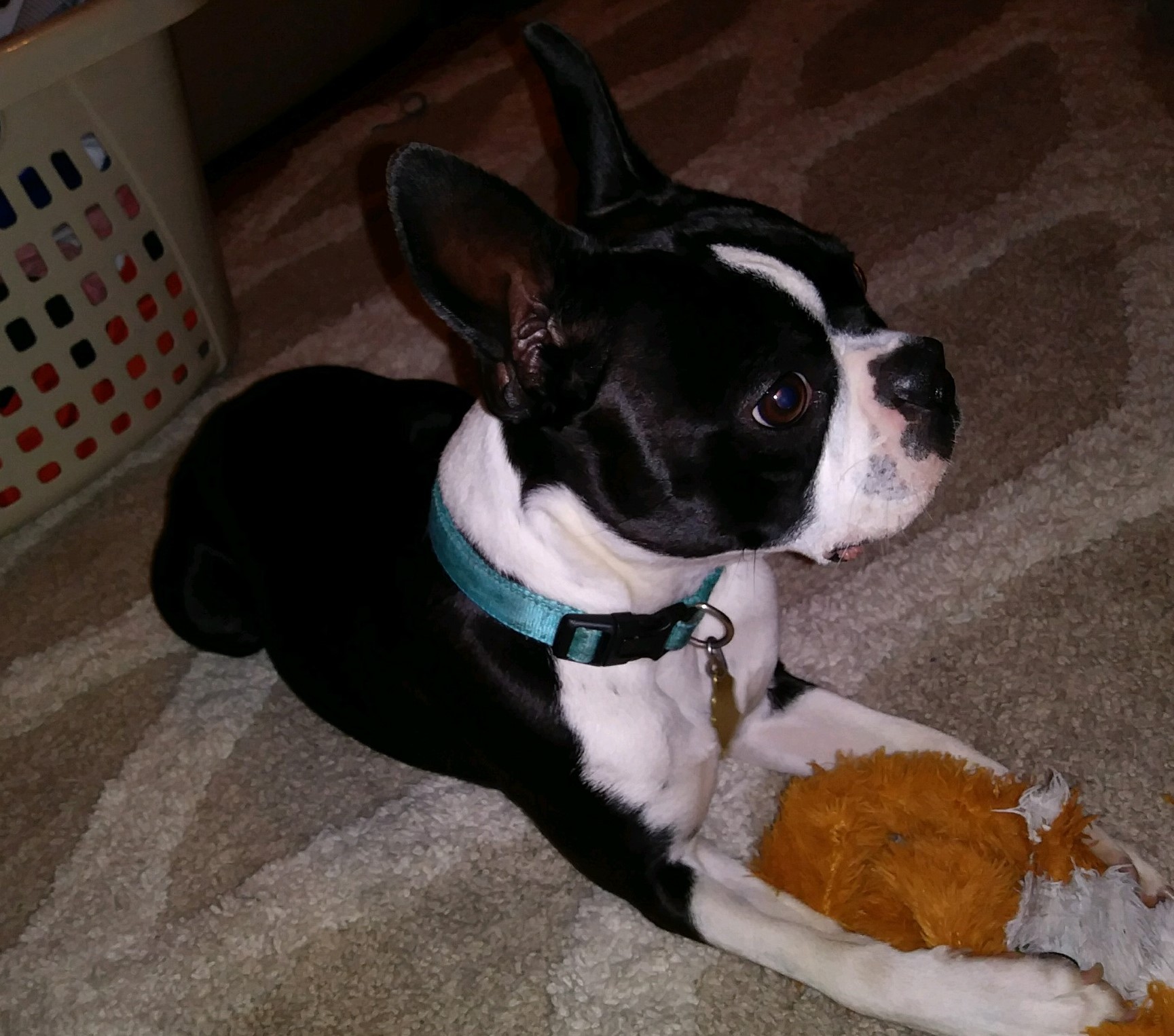 Meghan Harris
Furmom to Waylon, Jessi & Chloe
 We are SO SO SO happy we found Emilie to be our dog sitter. It was such a relief to be able to go on our weekend vacation and know we had a reliable sitter looking after our babies. She sent us updates with each visit and even pictures showing how happy they were with her. Best decision ever made. It's so great to have one less thing to stress about when going out of town now. Thank you so much, Emilie!!! We are so grateful for you!

- The Harris'